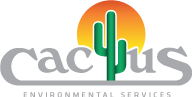 Dallas, TX (PRWEB) October 17, 2013
Cactus Environmental, the leading environmental service provider of DFW, has launched a new website in order to match their brand with their quality environmental services. Their services have been used in DFW and all throughout the United States. They work primarily for industrial and commercial situations as well as hazardous and emergency situations. Some of their services include waste management, bulk material and drum disposal, waste transportation, environmental clean-up, and emergency response. In order to communicate the level of expertise and leadership that Cactus Environmental has in the industry, a new website for the brand was needed.
The new website is part of a larger digital marketing campaign for Cactus Environmental that also includes SEO (search-engine optimization) and content creation. The goal for this campaign is to make it easier for customers to find their environmental services.
You can find their new website at http://www.cactusenviro.com.