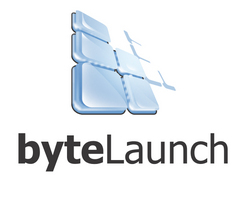 Newport Beach, California (PRWEB) September 28, 2012
September has proven to be a busy month for ByteLaunch, a leading web development and SEO company in Orange County. On top of moving offices to a more suitable facility for their growing company, theyve also hired several new employees. This new expansion allows ByteLaunch to focus more on its web design capabilities and further establish itself as the premier web service provider.
ByteLaunchs new Junior PHP Developer, Cesar Mendoza, will be working with in-depth data mining, data analytics, and data manipulation and reporting. By utilizing his knowledge of programming, Mendoza places ByteLaunch on a whole new level of professional web development.
Were excited to be able to delve more into the programming side of an ever-changing technology, said Mike Craig, owner of ByteLaunch. This is a great opportunity for us to show businesses that we are a full service company that has the ability to provide any web service in-house.
ByteLaunch has also secured a new marketing intern. Offered every semester to local students, this internship provides first-hand knowledge of social media marketing, search engine optimization, and copyrighting.
For more information on ByteLaunch services, including internet marketing, web design or web development in Orange County, visit http://www.bytelaunch.com or contact (949) 274-9878.
About ByteLaunch

ByteLaunch was founded as a software and web development company over 6 years ago and has since grown to become a full service web design and internet marketing agency. For over half a decade, ByteLaunch has grown and expanded from focusing solely on web development to also offering internet marketing services and web design in Orange County and to businesses across the country. ByteLaunch's marketing team specializes in Search Engine Optimization (SEO), Social Media Marketing (SMM) and Pay-Per-Click (PPC) Advertising.