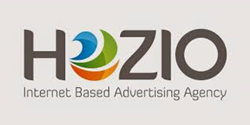 New York City and Long Island, NY (PRWEB) June 02, 2015
HOZIO Inc., a leading SEO company based in New York City and Long Island that also specializes in all phases of website design and website development, announced today that it has added the domain LongIslandBest.com to its growing portfolio of premium digital properties.
Once development of LongIslandBest.com wraps up and the website goes live in the next few weeks, it will provide businesses in Long Island and the surrounding area with a premium and affordable opportunity to showcase their products and services, and ultimately generate more leads, customers and referrals. Some of the categories that LongIslandBest.com will feature include: A/C Contractors, Electricians, Roofers, Landscapers, Lawyers, Exterminators, Heating Contractors, Plumbers, Painters and several more.
The addition of LongIslandBest.com aligns with HOZIO Inc.s long-term vision to be New York City and Long Islands leading full service Internet marketing agency by providing business of all sizes — from start-ups to enterprises — with full SEO services, as well as end-to-end website design and development.
A scan of HOZIO Inc.s publicly available customer testimonials highlight rave reviews from verified business owners, including:


I just want to thank all of you at HOZIO for building me the best website and bringing me so much business on the Internet. Because of you, I am number one on Google! My business has grown so much thanks to all of you!
[Choosing HOZIO] was by far the best business decision I had made in all of my years. They are pros at what they do, they are as honest as it gets, which is what I appreciate most. They designed my web page that is amazing, and my customers tell me that.
HOZIO has been an intricate part of my business and because of them, I have seen a 20% increase in sales. They are professional, cost effective and I highly recommend them for website development and optimization. Thank you HOZIO!
What a phenomenal experience I had. We hired them to do some SEO work on our salon website to specifically increase bridal party traffic on the weekends. Needless to say, we had so many brides book with us, we had to hire extra stylists just for the weekends! Thanks so much for all of your help!
Businesses in New York City, Long Island and the surrounding area that want to discover how they can own a highly functional website that achieves high search engine rankings in Google, Yahoo! & Bing, are invited to request a complimentary domain analysis by visiting http://www.Hozio.com, by calling (855) 504-6946, or by contacting the company via their Facebook page at https://www.facebook.com/hozio.
Visitors to the HOZIO Inc.s website can also take advantage of the companys complimentary on-demand keyword search tool, which instantly provides a snapshot of keyword volume, relative competition, and estimated cost in PPC spend to achieve page one rankings.
About HOZIO, Inc.
HOZIO Inc. is a leading SEO company based in New York City and Long Island that also specializes in all phases of website design and website development. The companys clients range from individual business owners to large enterprises and private equity groups, and its team is comprised of experienced designers, web developers, Internet marketers, search engine experts, and software engineers. Learn more at Hozio.com.