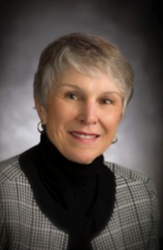 Newport News, Va. (PRWEB) October 04, 2013
Dr. Terris Kennedy, the Chief Nursing Officer of Riverside Health System, received the Virginia Nursing Association (VNA) Award at the Every Nurse a Leader conference Saturday, Sept. 28.
Her vast experience and background reflects her sustained and distinguished nursing career with professional roles in the military, in academia, in the federal government and community health systems, Riverside leadership said.
Dr. Kennedy earned her PhD in Nursing from George Mason University.
She was nominated for the nursing award by colleagues at Riverside, who called working with her in her current roles as Senior Vice President and Chief Nursing Officer for the Riverside Health System a privilege.
The VNA award seeks a nurse administrator who serves as a catalyst and role model providing leadership and direction in accordance with both the organizations mission and values and with nursings core identity.
Dr. Kennedys nomination named her as not only a catalyst, but also a trailblazer, and more than a role model: she is a mentor.
The number of nurses who contributed to the nomination mentioned her achievements, including the establishment of the Nurse Executive Council and the Nurse Leadership Council.
Through these councils, nursing leaders at Riverside tackled clinical ladder revisions and shared governance, embedded evidence based practice, developed and implemented an Interdisciplinary Plans of Care Model (IPOC), and obtained the Pathways to Excellence Designation at one hospital.
I would highlight her leadership in our safety culture change, her commitment to patient satisfaction and to building consistencies in our nursing practice, said Bill Downey, the President and CEO of Riverside.
In addition, Dr. Kennedy led Riverside to not only implement the evidence-based NICHE (Nurses Improving Care to Health System Elderly) within the five Riverside hospitals, but also do it simultaneously across the care continuum.
Dr. Kennedy brings a strong system-based approach to improving care through advancement of nursing, said Dr. Charles Frazier, the physician VP for Clinical Integration. She is a strong leader not only in vision, but also for managing outcomes. As if this is not enough, she has a heart and compassion for excellence in care quality for all patients.
ABOUT RIVERSIDE HEALTH SYSTEM:
A regional leader in providing healthcare since 1918, Riverside Health System seeks to deliver care and services – as a team- by putting patients and residents at the center of all operations.
Riverside delivers a variety of healthcare services and programs in the areas of prevention, acute care, aging-related services, rehabilitation, ambulatory care, diagnostic care, education, and home care.
The Riverside Health System operates five acute care hospitals, a psychiatric hospital, and the largest freestanding physical rehabilitation hospital in the Commonwealth of Virginia.
Its extensive Medical Group includes more than 500 providers. Ambulatory centers bring diagnostic services, physical therapy, day surgery and other services to neighborhoods served by Riverside.
The company employs more than 9,000 team members in offices throughout Eastern Virginia.
###
http://www.riversideonline.com
To interview Dr. Terris Kennedy, please contact:
Peter Glagola

Riverside Public Relations

(757) 719-2103

Peter.glagola(at)rivhs(dot)com