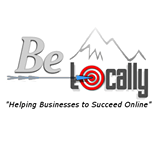 (PRWEB) December 05, 2013
Individuals aren't the only ones who can benefit from a New Years resolution. Tis the season for businesses to make positive changes, too, and as the fourth quarter comes to a close, many business owners are looking for optimization avenues in next years budget before the holidays set in. In 2014, online marketing will be really taking off and its the area where more businesses are attributing increased funds. Be Locally SEO has just expanded their internal capacity by hiring more SEO professionals that can help businesses make the most of their marketing dollars and these SEO wizards have the proof to back it up. But the time to finalize your 2014 marketing budget is now. Our clients experience incredible growth, sales increases and exposure, says founding partner Brenan Gale. From creating a blog that serves as core resource to customers and the public alike to snagging top ranking sales spots in their industry, investing in internet marketing is the smartest move you can make.
Digital marketing is made up of everything from website design and development to search engine optimization (SEO) to content marketing and everything in between. Social media management and outreach, e-newsletters and blogging also fall under this category. Be Locally SEO offers a holistic approach to digital marketing, helping VIP clients like Strong Volkswagen realize new heights – now ranked among the top 10 leading car sellers in the country. Or theres Everest Collision Repair who started with one shop and has expanded to three, each one shooting to the very top of search engine results securing more customers and ensuring a better ROI through local SEO. While planning those office holiday parties and trying to figure out just how much vacation time has accrued in 2013, savvy business owners are also considering strategy choices for next years budgetwhich includes bringing SEO experts into their corner.
The purpose of any investment is to get as high of an ROI as possible, and this is true with investing in online marketing. Possible marketing endeavors all come with a risk, and business owners need to consider which opportunities offer the most leverage, which is Be Locallys specialty. Achieving a number of goals from the same effort, such as building a community while bringing in more online sales with a Facebook campaign, packs more punch than a marketing effort that may result in just one goal achieved. Multi-tasked marketing is the best approach, and digital marketing can be a great tool when correctly wielded.
There are a number of prongs on that online marketing fork, including SEO and LSEO (for business with a local market), a strong social media presence and a website with a positive conversion rate. Both direct and indirect marketing can be beneficial to businesses, but online marketing is a type of direct marketing that marries a potentially high ROI with a relatively low investment costideal for small to mid-sized companies and startups.
One of the biggest mistakes is the appeal of the DIY approach. Some managers think, How difficult can it be? Everyones on Facebook and SEO doesnt seem all that challenging. However, theres a big difference between having a Twitter account versus having an engaged and active Twitter following. Forty percent of social media followers have followed a like or share with a purchase, making these types of customers invaluable. SEO best practices are constantly changing and its impossible for business owners to keep up without the help of professionals like Be Locally SEO.
For business owners who are dutifully adding eat more veggies and take a dance class to their list of resolutions, 2014 is the hallmark year to include focus more on online marketing to their to-do list. Depending on Be Locally SEO makes it easier, keeps those headaches at bay and owners know theyre in good hands with a company who has a spotless reputation. A fatter ROI is a lot more appealing than another serving of holiday ham, too, ensuring that business owners are dancing all the way to the banknow thats how a resolution goal can be snowballed into a win-win.
Be Locally SEO for Online Marketing

801-208-9444