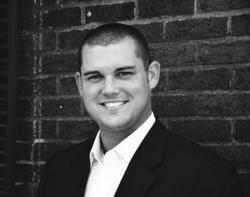 St. Louis, MO (PRWEB) December 26, 2012
Chans Weber, CEO and Co-founder of St. Louis online marketing firm Leap Clixx, has an avid interest in helping businesses grow through online marketing strategies. His vision and strategy have put Leap Clixx into a rapid growth that has resulted in the firm planning to supplement its staff in 2013.
Weber contributes the quickly growing online marketing sector as the reason for Leap Clixxs growth. Statistics have shown that over 90% of consumers search for products and services using a search engine. Having your business show up in search results at this time of the consumers purchasing cycle is as vital as it gets said Weber. He says that times appear to be changing as he is seeing more awareness than ever before.
Business owners and executives in the St. Louis area are starting to realize that online marketing strategies can take their company to the next level, so we have to be prepared as a firm to handle the workload said Weber. Leap Clixx plans to hire two technically savvy staff members to its team in 2013. Recruiting top tier talent will be the number one priority of our hiring strategy said Weber.
Because the online marketing sector is ever-changing, Weber states that hiring employees on the cutting edge of internet marketing will be vital to Leap Clixxs growth. Wed like to hire folks that have an exceptional knowledge base in our industry; folks that want to be part of not only their day-to-day job, but also the growth of Leap Clixx said Weber.
About Leap Clixx:

Leap Clixx is an online marketing firm in St. Louis that helps small and medium sized companies grow their business through online marketing strategies. Leap Clixx develops, implements, and tracks Internet marketing campaigns for businesses with a focus on localized search engine optimization, Google Adwords management, and social media marketing.