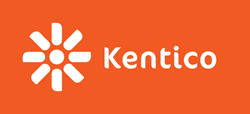 Louisville, KY (PRWEB) January 29, 2015
LEAP is proud to announce that theyve recently become a Bronze Partner with Kentico. Kentico CMS is an enterprise Web Content Management System and Customer Experience Management System that provides a complete set of features for building websites, intranets, community sites and e-commerce solutions on the Microsoft ASP .NET platform.
By developing a website with Kentico CMS, LEAP will be able to provide clients with a robust interface that allows site administration and greater flexibility for managing content. Kentico CMS supports mobile websites, SEO, document management, online marketing tools, multilingual websites, multisite management and more. LEAP has already begun implementing Kentico CMS for client, AddsUp.
LEAP is proud of the work they have done so far with Kentico and is excited to share their success. We are thrilled to become a Certified Bronze Partner with Kentico. We are confident that Kenticos CMS solutions and marketing software can give us the upper hand in developing effective and precise marketing methods for our clients, said Ryan Kolatalo, LEAP VP of Technology. By working with Kentico, we will be able to better meet our clients needs and look forward to being a part of their fantastic partnership program, Kolatalo states.
The Kentico Partner Program is intended for marketing and interactive agencies, Web design agencies, freelance developers and designers who create websites for their clients.
About LEAP

LEAP is a full-service digital agency that makes brands easy-to-find and hard-to-ignore. Believing that successful brands must market less and matter more, LEAP integrates brands not just across different platforms but into peoples lives. LEAP offers a full range of digital services including Research + Analytics, Strategy + Planning, Creative + UX, Search, Social Media, Technology, Digital Campaigns + Integrated Marketing, Digital Film + Motion Graphics, and Delivery Management.
For more information about LEAP visit http://www.LEAPagency.com.