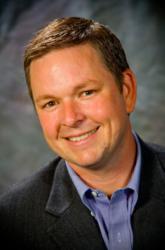 New Orleans, LA (PRWEB) April 23, 2013
National online marketing company Search Influences CEO and Co-founder Will Scott (twitter: @w2scott) will be providing his expertise on the Facebook Marketing and Local SEO at Pubcon New Orleans 2013, one of the most widely-known and educational SEO, SEM, and social media conferences. Pubcon New Orleans 2013 offers over 100 cutting-edge conference sessions, featuring more than 150 of the worlds top technology speakers.
Scott, a recognized leader in local SEO and social media, will be speaking on two conference sessions entitled, Facebook Marketing and Google Places & Maps Optimization. The educational sessions will give instruction on how to use the latest online marketing trends to build stronger social media presence and garner new business. A frequent speaker at national search & social conferences, Scott welcomes the opportunity to share his knowledge and that of Search Influence at Pubcon New Orleans 2013.
Pubcons Facebook Marketing panel, to be held on Tuesday, April 23 from 10:15 – 11:25 a.m., will educate attendees on Facebook marketing tools, including graph search and promoted status updates. The panel will be moderated by Lisa Buyer (twitter: @lisabuyer), president and CEO of of the Buyer Group. Scotts fellow speakers include Dennis Yu (twitter: @dennisyu), co-founder and CEO of Blitzmetrics, and interactive copywriter and social media consultant Alison Zarella.
Scott and the Google Places & Maps Optimization panel will discuss the significance of a companys presence on Google Places and Google Maps and how to improve local search results. This panel takes place on Wednesday, April 24 from 10:10 – 11:25 a.m., and will be moderated by Michael Dorausch, President and Founder of Planet Chiropractic. Those featured with Scott include Brian Combs, CEO of ionadas local LLC, and Mary Bowling, Owner and SEO Consultant with Optimized!
We are super-pumped that Pubcon is hosting its renowned search marketing conference in our own hometown, and I look forward to the opportunity for our team to learn at the conference and meet some of the national search and social stars at the networking events, says Scott.
In addition to Scotts participation on the conference panels, Search Influence will sponsor two of Pubcons most notable evening events that take place after the sessions, including #EpicDinner founded by Alan Bleiweiss and Pubcon Classic New Orleans. #EpicDinner is a networking dinner that brings together key players in the search industry and will be hosted at Mannings Eat-Drink-Cheer at Harrahs Casino on Canal Street Wednesday, April 24. PubCon Classic New Orleans will take place on Thursday, April 25 at Tropical Isle Bourbon as a way to celebrate and network with Pubcon speakers, sponsors, exhibitors, partners.
For more information on Facebook Marketing and Local SEO, visit the Search Influence website at http://www.searchinfluence.com or contact Search Influence at 504-208-3900, 8120 Oak St, New Orleans, LA 70118.
About Search Influence

A national Internet marketing company based in New Orleans, Search Influence specializes in helping small businesses succeed online. Whether working directly with customers or with our publisher partners we focus on customer return on investment. Search Influence offers Local SEO, Social Media marketing and a full range of online marketing services, including in-house production services. Learn more at http://www.searchinfluence.com.
In partnership with Pubcon, Search Influence brings value to search marketers and direct businesses alike. For a full roster of speakers and panels, as well as more information on the conference, see Pubcon's website at http://www.pubcon.com/.