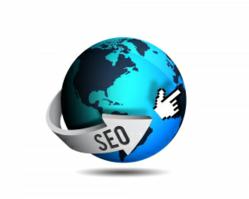 (PRWEB) January 15, 2013
Ajax Unions upcoming webinar will be explaining how small businesses can take advantage of Instagram, Pinterest, and Tumblr to increase use interaction and search engine rankings. Available online at http://AjaxUnion.com, the agency is one of the premier SEO companies in New York and its webinars are known as an excellent free resource for small businesses looking to improve their internet marketing techniques.
The upcoming webinar, titled Pinterest, Tumblr & Instagram: New Platforms for Marketing will be held on January 16, 2013 from 12pm to 1pm and will be presented by three of Ajax Unions small business internet marketing experts. Leslie, Erin, and Elle will explain how picture-based websites like Pinterest, Tumblr, and Instagram can be used as effective marketing platforms. The webinar will discuss SEO benefits that can be gained from these websites as well as how they can be utilized to initiate communication with customers and other users.
At Ajax Union, we are dedicated to providing small businesses with the tools they need to succeed. As one of the best SEO companies in New York, we use all sorts of internet marketing tools like blogs, social networks, pay-per-click ads, and press releases to help our clients businesses thrive. In addition, we offer these webinars to share our techniques so that everyone can benefit from our expertise, said Joe Apfelbaum, CEO of Ajax Union.
A full listing of Ajax Unions webinar can be found on the companys website at AjaxUnion.com/Webinar. The search engine agency has a variety of upcoming presentations scheduled, including webinars that will discuss press releases and reputation management, email marketing, and Google Analytics. In addition, Joe Apfelbaum, in conjunction with And Now Medias John Palacio, will be presenting a webinar on video marketing later this month.
The webinars are designed to complement the multitude of services Ajax Union offers and they are an excellent resource for companies looking to understand how their online presence can be improved via the agencys small business internet marketing plans. To find out more about Ajax Union, its plans, and its webinars, visit the companys website at http://www.AjaxUnion.com or call 800-594-0444. Stay informed about upcoming webinars by subscribing to the companys mailing list, liking its Facebook page at http://www.facebook.com/AjaxUnion or following it on Twitter at https://twitter.com/AjaxUnion.