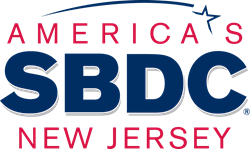 Newark, NJ (PRWEB) November 07, 2014
Stop wasting time trying to figure out the secret to marketing your business online and instead invest a few hours attending in person or through a webinar the New Jersey Small Business Centers network 2014 Marketing Conference from 5:30 p.m. to 8:30 p.m., Monday Nov. 10 through Nov.13, 2014.
The events organizer and prime sponsor, Americas SBDC New Jersey headquartered at Rutgers Business School, will hold the event at The New Jersey Institute of Technology, hosting dozens of small business advocates, digital marketing experts and established businesses seeking to improve their digital marketing strategy at its Enterprise Development Center. In addition, NJSBDCs conference will be broadcast live via webinar.
We all know that in this day and age business success requires an Internet presence, NJSBDC CEO-State Director Brenda Hopper said. This special series helps build that foundation.
Our past webinars have attracted business owners in New Jersey, but, in addition individuals from out of state and as far as Europe have participated, NJSBDC COO-Associate State Director Deborah Smarth stated. We expect to draw in a good size crowd to this upcoming series.
Each event will feature Sunny Kancherla, NJSBDCs in residence digital expert, and local small business advocates, consultants, and experts from different partner organizations to discuss their perspectives and share best practices in a collaborative learning environment.
Kancherla, creator of the popular #LearnToEarn educational series, has brought together some of the best Internet focused experts who plan to give attendees the tools to grow their business and assist them with developing an effective digital campaign for their business.
Each day of the conference will focus on a different aspect of building an effective digital strategy. The main webinar broadcast topics are as follows:
Monday, November 10th Building Your ROI Focused Website and On-line Presence
Tuesday, November 11th Email and Social Media Marketing Strategies
Wednesday, November 12th Creative Ways of Getting Qualified Traffic to Your Website (SEO)
Thursday, November 13th Pitch Competition and Closing Networking Reception
Kancherla is a digital strategist and e-marketing expert who has built a website that sees more than half a million visitors each year and has been searched more than three million times. He has consulted with the NJSBDC network since 2008 and has helped numerous small businesses take their business online.
Participation in this event is limited to only those small businesses that have been generating an income for 2 years, who have received technical assistance and are approved for participation by one of the partner organizations. If you would like to participate, scholarships are available by contacting one of the following partners of this event: