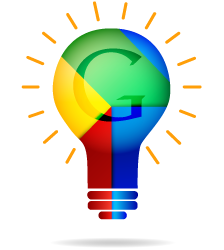 Charlottesville, Va. (PRWEB) August 20, 2013
Over the course of the past year, Google has made several changes to its algorithms and advertising programs that directly affect nonprofits and associations. Search Mojos President and CEO Janet Driscoll Miller will present a webinar entitled State of Google Marketing for Nonprofits and Associations that will be held August 22, 2013 at 2 p.m. EST, which will explain these changes.
One of the most pressing issues that Miller will review is how recent updates to Googles search engine ranking algorithm (specifically the Panda and Penguin updates) can affect website rankings from an SEO perspective, especially for associations that create original content resources for industry use. Miller will also address benefits of programs like the Google for Nonprofits program, available to most 501(c)(3) organizations, which includes many advantages such as the $ 120K/year advertising credit with Google AdWords and additional fundraising opportunities via YouTube. Finally, Miller will discuss new advertising opportunities with Google, including remarketing programs, which have highly successful conversion rates.
Recent algorithm updates could drastically affect how associations rank in search. Its important that they are aware of these updates so they can avoid any potential pitfalls, said Miller. And just as importantly, Google is providing nonprofit organizations with a wealth of resources in its Google for Nonprofits program. Its essential that nonprofit organizations seriously consider taking advantage of these benefits and also consider supplementing outreach activities with successful advertising options like remarketing.
To register for the webinar, go to http://www.search-mojo.com/google.
About Search Mojo
Recently ranked on the prestigious Inc. 5000 list as one of the fastest growing businesses in America, Search Mojo specializes in search engine marketing, social media advertising, content marketing and analytics services. Founded in 2005, Search Mojo uses the latest information and techniques to help companies improve their conversions and lead generation through search and social tactics. Learn more about Search Mojo at search-mojo.com or read our blog, Search Marketing Sage, at blog.search-mojo.com.