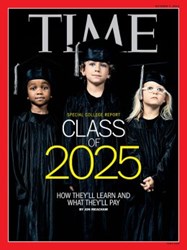 Seattle, WA (PRWEB) October 08, 2013
In Time magazines September 26th article "More Affordable Colleges Starts Online," Anant Agarwal, MIT professor and president of MIT and Harvard Universitys online learning initiative edX, called academias opportunity in online education "the single biggest change in education since the printing press."
MIT, Harvard and Agarwal are not alone in their thinking. This month, the journal MOOC Forum published its first issue. An editorial explains that there are over 500 MOOCs being offered by more than 100 well-known and accredited university brands. All are offered without charge. The combination of quality courses offered by brand-name universities, good online learning technology and the wide availability of broadband links has allowed distance learning to come of age, as posted in Economist.com this past August.
If leaders of academia are already discussing how the traditional university experience can shift towards a flipped classroom/blended learning model and top universities are pouring resources into the development of MOOCs, how does the ambitious individual take advantage of this movement and choose the MOOC that will boost their skill set, or best position them to succeed? LearnBIG.com aggregates tens of thousands of learning materials from across the web and provides learners with a search and selection interface that yields customized results. In one search, students get results that reflect the depth and breadth of available MOOCs from across the university spectrum. From there, they can determine which course from which school best meets their learning objective and learning style.
Who to hire?

Another significant change is that high tech companies are now filling thousands of job openings based on competencies, not only degrees. The employee must demonstrate their ability to perform the technical skills required for a specific position such as Web Developer or Software Engineer.
Combined, the development of MOOCs and businesses trending towards competency-based hiring allows for the committed student to develop skills for a high paying and rewarding technical position, for free. This is truly revolutionary. As outlined in Time magazines September 7, 2012 article "The Myth of Bootstrapping," the American notion that hard work, dedication and ingenuity pays off with the obtainment of the American dream is all but dead. MOOCs have the potential to breathe life back into the bootstrap myth. An education that could cost tens of thousands of dollars can be obtained at no cost. Removing cost from the equation in preparing for high paying technical positions with world class employers levels the playing field for all students who have reliable access to the Internet and are willing and able to study at a college level.
While MOOCs from top tier universities are readily available, students involved in online education often lack the personal guidance that an advisor or a professor provides. The process of understanding what skills are required for specific jobs and what online courses are available is not always so cut and dry. LearnBIGs Career Paths seeks to fill the gap and provide that guidance. LearnBIG has researched the technical skills required for a number of high tech positions from employers such as Microsoft, Amazon, & Google; companies that now test for technical competency and do not require college degrees for many technical jobs. With a simple point and click interface, students get help with identifying what jobs are available to them, what skills are necessary for those jobs, and what online learning materials are currently available.
MOOCs are revolutionary. Theyve opened up a world of opportunity for traditionally underserved students and demographics, enabling them to develop a rewarding career at no fiscal cost. The benefits of enrolling and taking a MOOC in their current form are extraordinary. However, MOOCs and the institutions that develop and administer them have miles to go until an online education truly rivals a traditional on-campus education. To get there, publications like Time and The Economist, non-profits like edX and private sector companies like LearnBIG must continue to challenge convention and push the conversation forward, so that access to a quality education is the norm, not the exception.