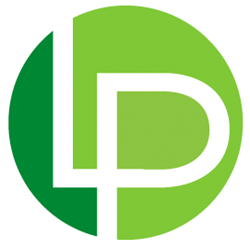 New York, NY (PRWEB) June 25, 2014
Law firms have long been beholden to proprietary content management and marketing platforms with limited flexibility and long-term expensive licenses.
Enter Legal Publish, a software-as-a-service (SaaS) content management and marketing platform dedicated to helping law firms easily create and manage their web presence, boost their brand, and increase engagement.
At the core of the service is the Legal Publish CMS, a secure, powerful, highly flexible web content management system that provides a level of customization and system integration unlike any of todays overpriced, outdated web publishing systems. Surrounding the CMS is a suite of valuable add-on marketing services, such as SEO, social media marketing, and Google AdWords campaign management, which help empower marketing departments to deliver real results.
We have worked with some of the leading international law firms to provide platform and marketing solutions, said Eric Diamond, CEO of Legal Publish. And weve found they were all looking for a better solution for managing their web content and marketing efforts than the complicated, rigid, proprietary platforms theyd been tied to for years. Legal Publish was created to provide that very solution.
Built on top of an open source framework, the Legal Publish CMS is designed to enable even non-technical users to easily deliver a compelling content experience. Out of the box the Legal Publish CMS includes a variety of law firm-specific features such as pre-built content types; relational crosslinking of content; multilingual capabilities; integrated email marketing and more. It also includes a custom-built proposal generator which enables firms to leverage content from their website and external sources to create powerful branded proposals and marketing materials.
To request a demo please visit http://www.legalpublish.com or contact us at info(at)legalpublish(dot)com
About Legal Publish:

Legal Publish is a leading provider of content platforms and marketing services. We have extensive experience in building engaging websites for law firms and an in-depth understanding of digital marketing for todays competitive legal industry. Headquartered in New York City, Legal Publish was founded by Eric Diamond, CEO of Tribeca Digital and Tribeca Cloud.