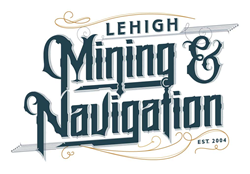 Bethlehem, Pa (PRWEB) May 12, 2015
Lehigh Mining & Navigation (LehighMiningAndNavigation.com), the areas premier advertising and public relations agency, won two Silver ADDY awards at the District 2 American Advertising Awards, which includes competition from Pennsylvania, New York, Maryland and Washington, D.C. Lehigh Mining & Navigation was the only agency from Lehigh Valley and one of only seven agencies in the Greater Philadelphia Area to win a District 2 ADDY award.
Claiming two District 2 ADDY awards is a significant achievement the advertising work coming out of the Northeast, including Philadelphia, New York City and D.C., is some of the best in the country, said Denis Aumiller, Managing Partner at Lehigh Mining & Navigation. The pursuit of creativity drives our work and these honors validate the time and effort put in for our clients.
Silver ADDYs were presented to Lehigh Mining & Navigation for the branding campaign put together for Torre restaurant and Martin Journal magazine design for C.F. Martin & Co. The award-winning entries are now eligible to receive honors in the National ADDY competition held on June 13 at Caesars Palace in Las Vegas.
In 2014, Lehigh Mining & Navigation won a National Gold ADDY award for its guitar tuner mobile application developed for C.F. Martin & Co. It was the first time an agency from Lehigh Valley had ever won a National ADDY award.
Last year, only 33 ad agencies around the country claimed a Gold ADDY award in one of 12 different categories. Lehigh Mining & Navigations National Gold ADDY award was for the Digital Advertising Apps category.
The ADDY awards recognize the best advertising in a variety of categories, including interactive media, television, newspaper, public service, consumer magazine and sales promotion. The competition is a three-tiered national competition conducted annually by the American Advertising Federation, the advertising industrys largest and most representative competition for creative excellence.
About Lehigh Mining & Navigation

Lehigh Mining & Navigation is a full-service advertising agency with expertise in digital marketing, public relations and media. The agencys award-winning creative is grounded in well-developed and thoughtful strategy.
Lehigh Mining & Navigation is actively seeking new clients that share the companys creative philosophy. Interested companies can contact Michael Drabenstott at (484) 821-0920 x 704 or drabenstott(at)LehighMiningAndNavigation(dot)com
###