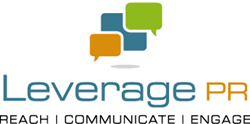 Austin, Texas (PRWEB) June 17, 2014
Leverage PR, one of the leading financial services and technology public relations agencies, today announced the addition of two industry veterans to their growing team. Faith Yando, with over 15 years experience in financial communications, was named agency director, and Steven Phenix with over a decade of technology communications expertise, joined as a senior account manager. These new hires, combined with Leverage PRs already-seasoned team of experts, have enabled Leverage to expand its service offerings to include marketing, internal and external communications and strategic consulting services.
At Leverage, we have always served clients at the intersection of finance and technology, working with innovative financial service companies, market-leading technology companies and other hyper-growth organizations, said Joy Schoffler, principal of Leverage PR. When looking to add members to the team, I searched for experts who could allow us to expand our breath of service to both client bases, while continuing to get the exceptional results that has led to our triple-digit growth. I am thrilled to have found such exceptional talent.
Yando has extensive experience leading domestic and global campaigns, on both the in-house and agency side, with companies like Bank of America, Franklin Templeton and Massachusetts Mutual Life Insurance Company. Previously, she served as vice president of global public relations at Dimensional Fund Advisors, an investment management firm in Austin, with over $ 300 billion of assets under management, offices in seven countries and a ranking as the eighth-largest U.S. mutual fund company.
I'm excited about joining the Leverage team. They continually monitor innovation in the financial industry and advise clients on ways to capitalize on those changes, said Yando. The ban on solicitations for private funds is a good example of this, as Leverage PR is working with clients to develop cutting-edge, integrated communications plans to assist them in meeting their goals of reaching out to investors.
With wide experience leading communication programs for both growth-stage and Fortune 1000 companies, Phenix has led communications efforts through seven IPOs, large venture and angel funding rounds, mergers and acquisitions, product and company launches and many other times where developing the right messaging was critical.
Like most of our clients, Leverage PR is in hyper-growth mode, and it is exhilarating to be in the middle of it all, said Phenix. Internal and external communications can often get stretched to a breaking point when a company is growing rapidly. So its a pleasure to be a part of such a seasoned team that knows how to plan and execute for our clients growth and our own.