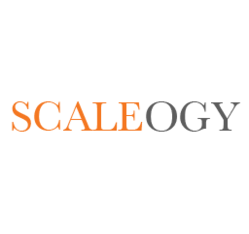 (PRWEB UK) 6 March 2013
Scaleogy.com is a well respected luxury lifestyle blog. They have recently announced that they have launched a luxury marketing platform called the 'Brand Accelerator'.
The Brand Accelerator enables luxury brands, products and services to get more exposure online by using a variety of marketing methods available through Scaleogy.
Ben Hulme, the founder of Scaleogy says, "I have over 6 years experience working online in many different niches. I decided to add the Brand Accelerator to Scaleogy to a) provide fantastic content for our growing database of readers and b) to enable luxury brands to gain more exposure, and better SEO rankings via our platform and through our various partners. This is a great opportunity for any luxury brand, product or service to get more visibility for their business and ultimately make more sales. It boosts search engine rankings, gets more eyes on your business and ultimately enables our clients to get more traffic and buyers."
Online exposure can be very expensive especially with traditional pay per click advertising models and very time consuming with search engine optimisation, so Scaleogy have taken the hard work and expense out of it by offering various tailored packages for their clients to chose from, no matter what their budget or timescale.
"This is an exciting step forward for Scaleogy because we are already getting page one results on Google for various keywords in less than 24 hours of posts going on our website. We are very proud of what we have been able to achieve and by working with select clients we feel that we will grow even stronger and be able to offer more and more solutions for luxury brands in the near future," says Ben.
Scaleogy is not just a blog, they also deal with luxury acquisitions and sales alongside venture capital for start ups and tech companies.
They are quickly becoming the new name in online luxury and business and it's obvious they are heading in the right direction very quickly.
You can find out more about the Brand Accelerator on their website: http://www.Scaleogy.com/brand-accelerator