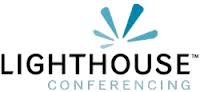 Superior, Colorado (PRWEB) December 19, 2012
Lighthouse Conferencing, a leading provider of webinar, audio and video conferencing solutions, announced today that it will host a free online webinar detailing the secrets to successful business to business lead generation, and how webinars as a prospecting tool deliver results. Proven techniques and technology will be discussed, promised to target the right audience to a given presentation, keep them in their seats, and give the host a webinar they can utilize to increase their bottom line.
A sea of information today saturates the businesses/consumers one wishes to target, and two keys to navigating these waters will be discussed, helping online meetings via the web stand out, meet goal costs-per-lead, and deliver a solid ROI. Web, event and video conferencing expert Marc Gutman and internet marketing expert Chris Raulf will discuss several best practices on Tuesday, January 29th at 11am PST in an hour long online session titled Three Secrets to a Successful Lead Generation Webinar.
Chris Raulf, founder of Boulder SEO Marketing, states: The secret is out; any successful sales/marketing campaign today incorporates lead generation webinars as effective prospecting tools. He adds, If done right, the use of audio and video conferencing tools can be a successful strategy to connect with potential new customers and to shorten the overall sales cycle. Adds Marc Gutman, Chief Meeting Officer at Lighthouse Conferencing, An entertaining and versatile webinar generates leads via engaging communication and expert education relating to the product or services on display, leaving a lasting relationship with potential clients.
Additional information and registration for Tuesday, January 29th online event may be obtained by visiting: https://cc.callinfo.com/r/1m8zon1eyszn1
About Lighthouse Conferencing

Lighthouse Conferencing provides our customers with on-demand reservationless audio conference calls, mission critical event calls and webinars, webcasting, video conferencing, and consulting services while saving them money and improving their business processes. All of our services are backed by carrier-class infrastructure and drive our customers' communications. From Fortune 500 companies to small & medium sized business we help convert your collaboration goals/concepts into real business opportunities with our proven process of research, planning, and execution. For more information, please visit http://www.lighthouseconferencing.com or contact us at +1 877.234.3433 or sales(at)lighthouseconferencing(dot)com.
About Boulder SEO Marketing

Boulder SEO Marketing assists Boulder and Denver area businesses with all of their search engine optimization (SEO), search engine marketing (SEM), social media and marketing consulting needs. Boulder SEO Marketings goal is to empower small and medium sized businesses to be able to plan and execute a scaled, successful, SEO and social media campaign that will increase a companys visibility in search engine listings and help drive qualified leads to their website. Learn more at: http://www.boulderseomarketing.com/