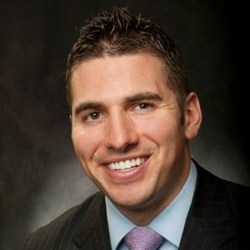 St. Charles, Mo (PRWEB) May 27, 2015
Lindenwood University, today, announced rapid growth in its MBA program. Primary contributors to the success of the program are considered to be the varied MBA format offerings and the steadfast entrepreneurial focus.
Lindenwoods MBA program is offered online and at 12 locations throughout the St. Louis area with three different formats – a five-term MBA, an accelerated MBA, and an online MBA. The popular online MBA spiked with a 138 percent enrollment increase this year and the MBA program as a whole grew 22 percent in 2014-15. Lindenwoods MBA program is ranked the largest in St. Louis for the second consecutive year by the St. Louis Business Journal.
Lindenwood is helping bridge the gap for successfully transitioning students into the marketplace.
Were creating value through an affordable MBA program thats providing a seamless pathway to the business sector with a high level of employability for our graduates, Lindenwoods Vice President for Enrollment Management Joseph Parisi said.
Bradley Nowak, a 2008 Lindenwood MBA recipient, is a senior manager with Boeing. In a recent interview, Nowak said the program provided key leadership skills he uses with alliances across the globe. Nowak has a classroom named in his honor at Lindenwood because of a unique portfolio of investments he developed as part of an undergraduate project.
On the corporate side, Senior Vice President and Financial Advisor at Morgan Stanley, Gary Shaw, posted an endorsement on Lindenwoods website saying, Businesses have ever-increasing needs for well-educated students with an entrepreneurial edge and thats what Lindenwoods School of Business and Entrepreneurship is promoting.
For many students, the decision-making process for getting a college education can be overwhelming. When it comes to the bottom line, employability is the backbone of the value of any degree, particularly an MBA. With about 13,000 graduate schools of business across the globe, the MBA has become a commodity.
At Lindenwood, the MBA push reaches beyond traditional offerings and includes a high degree of entrepreneurial emphasis. A significant portion of the curricula is devoted to the organization, financing, and management of new business ventures. It also focuses on real-world strategic planning.
Our graduates are prepared for leadership. They have strong problem solving skills and develop trust-based relationship skills, Parisi said.
As a top-tier private institution, the university is committed to continually reassessing our offerings to stay on top of higher-education and employment trends to assure our offerings are relevant to what the business sector desires, Parisi added.
Lindenwood MBA graduates are spread across the globe in areas including consulting, start-ups, technology giants, and private equity. Theyre also vocal in their appreciation for the MBA program. Phil Sherer shares in a public tribute on the universitys website that the MBA program prepared me not only with the basic business background required to be successful, but also with real world experience through their invaluable internship program. Sherer is the Practice Lead of Social and Digital Solutions at Aspect Software in St. Louis. I had a full-time position lined up in my area of interest before I even graduated. You cant hope for a better situation, he adds.
In recent months, the university has been making global headlines. Last month, it announced that widely-respected Michael Shonrock, PhD, will take reigns as president in June. Shonrock has significant leadership successes at Emporia State University and Texas Tech University. Lindenwood also recently received a seven-figure foundational gift toward naming the Robert W. Plaster School of Business and Entrepreneurship and constructing a new Library and Academic Resources Center. In February, the university forged a partnership with nearby Ferguson city leaders that includes scholarships for adult residents to study entrepreneurship, as well as $ 625,000 in financial aid for students in five north St. Louis County school districts.
By Ruth Hawk

Public Relations Director

Higher Images, Inc.