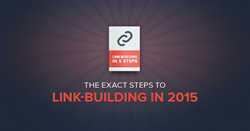 (PRWEB) March 25, 2015
Link-Assistant.Com, a forward-thinking technology company and the maker of SEO PowerSuite, has published a comprehensive guide on link building methods that are still viable for improving web presence.
Despite a range of new ranking factors (like the recently-acknowledged mobile friendliness) that come into play, the majority of SEO experts agree that links remain the strongest quality signal to search engines when ranking sites.
The way link building is done has changed dramatically over time. Some 10 years ago, a typical link building routine would be about acquiring all types of links with high enough PR. These days, the Penguin update and manual link spam actions have revamped the SEO landscape. Some inexperienced webmasters tend to abandon link building altogether for the fear of being penalized.
According to Link-Assistant.Com, however, it is impossible to get high rankings without any backlinks. In their guide, SEO PowerSuite team put together key steps to effective link building and show theres nothing to fear as long as you follow the quality guidelines.
In particular, the company suggests that the following routine is effective:
1.