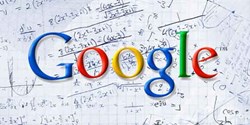 Minsk, Belarus (PRWEB) January 22, 2014
Link-Assistant.Com, the leading SEO and SMM software provider and the creator of SEO PowerSuite (a top-notch toolkit for search engine optimization) and BuzzBundle (an advanced social media marketing app) published a detailed overview of the major recent Google's updates.
The guide is also supplied with two sets of actionable steps to effective content strategies and safe link building that explain how to:


avoid any issues with duplicate content, scraped content and keyword stuffing
adjust one's keyword strategies to conventional search and theme relevancy
spot low-quality and spammy backlinks and get rid of them
find relevant high-quality sources for getting new links and for co-citation link building
and a lot more.
*About the Latest Changes in the Googles Environment*
2013 is characterized as a year of rapid change and fluidity in the SEO industry. That was the year when the SEO field was drastically transformed and modified. Lots of SEO techniques once considered as the best practices turned to be inefficient, and may even serve to damage overall online visibility now.