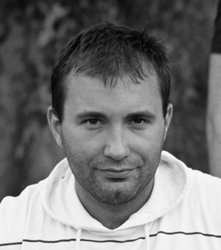 (PRWEB) May 08, 2015
Link-Assistant.Coms Head of SEO will be speaking at GPeC Summit in Bucharest, Romania next Monday. Yauhen Khutarniuk will make a presentation titled Make your SEO work harder: tactics you can implement to your e-commerce site right now on May 11 at 1:15 pm at Crystal Palace Ballrooms, the venue for the event.
Link-Assistant.Com is an innovative software house and the company behind SEO PowerSuite and BuzzBundle, popular tools for internet marketers and web experts. Over a decade in the search industry, Link-Assistant.Com has established itself as a credible and forward-thinking participant in the market, a go-to source for SEO knowledge.
Held twice a year in May and November, GPeC Summit is the leading e-commerce event in Romania and Europe that traditionally attracts the leading industry experts of the region. The summit is renowned for featuring recognized international speakers. This year, keynote speeches will be delivered by Neil Patel and Matthew Woodward.
In his speech, Yauhen Khutarniuk will cover the most crucial aspects of doing SEO for e-commerce sites in 2015.
The technical SEO setup can make or break organic visibility for e-commerce websites, explains Yauhen.
The recent algorithmic updates from Google Panda, mobile-friendliness, site speed and HTTPs call for rethinking of common SEO tactics for e-commerce platforms. In my speech at the GPeC Summit, Ill be sharing some exact steps that will help online shopping platforms to stay on the safe side and keep the pace of the present-day SEO trends, continues Yauhen.
Slide deck of Yauhen Khutarniuks presentation is available at https://www.slideshare.net/secret/q2rF8rZAjklBxR.
Detailed agenda of the GPeC Summit can be found at http://www.gpec.ro/agenda-gpec-summit-mai-2015/.
To get notified on the coming updates from Link-Assistant.Com, follow the company on Facebook fb.me/LinkAssistant, Twitter @LinkAssistant or Google Plus gplus.to/LinkAssistant.
About Link-Assistant.Com
Link-Assistant.Com is the maker of SEO PowerSuite – the all-in-one SEO software for search marketers, digital agencies and bloggers. SEO PowerSuite is a toolset made up of 4 individual tools Rank Tracker, WebSite Auditor, SEO SpyGlass and LinkAssistant delivering best results when combined. Link-Assistant.Com is a small and dedicated company that competes on software excellence and customer service. The company embraces the changing role of SEO in todays digital marketing world and believes that brands will keep relying on accurate SEO data to succeed online.