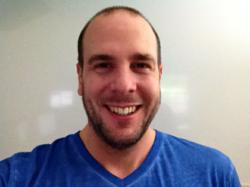 Sydney, Australia (PRWEB) December 20, 2011
Online marketing is all about being visible to the right target audience. A measurable way to attract visitors to ones website involves online real estate; meaning business owners are able to occupy the top of Googles search engine results for their chosen niche. Competition levels vary depending on the keywords and phrases chosen. According to SEO expert James Schramko, extremely competitive phrases may require significant amounts of search engine optimization, and will often require a bit of a boost in order to achieve top search engine placements. For this purpose Schramko has launched a new service called LinkJuice a website promotion service that operates on an exclusive, high quality network of websites.
Schramko states that Everyone knows that in order to rank well on Google, you need links pointing to your site. We can arrange having original content with the right anchor text content placed on excellent, mature websites, ranging from page rank 1-5.
Schramko explains that the links pointing to client websites are do-follow links, which means that the page rank from which the links originate is passed on to a customer website, hence the name Link Juice. (Page rank is a measure of power attributed to a website by Google)
Link Juice isnt merely a means to get high quality, one-way links. Premium content is placed on aged, trusted domains, some dating back over 10 years. These are themed websites often visited by thousands, making them suitable places to promote your website and get much needed targeted traffic. James Schramko.
Link Juice currently offers two packages. Here are some of the details of what customers can expect from each package:
JuicePro Pack customers are entitled to up to 10 do-follow in-text backlinks placed on PR1 PR5 websites for two different URLs. Links are permanent.
JuiceExtra Pack similar to the JuicePro pack, this package includes 1 advanced press release pack written for the customer. The press release is distributed via PRWeb.
Both packs are available at one time or monthly recurring plans. Customers are notified of project completion at the end of 5 days.
For additional details and pricing go to http://www.LinkJuice.com
About Link Juice
Website promotion service owned by Australian SEO expert James Schramko. As an integral part of the SuperFastBusiness empire, the service has already been tried and tested many times over and proven effective. Link Juice provides exposure and a natural boost to SEO efforts.
About James Schramko
Schramko started SuperfastBusiness in 2005. James has since become one of the most sought-after Internet Marketing Experts in the world. Author of the tremendously successful Traffic Grab as well as founder of leading SEO company, SEOpartner.com, James provides search engine optimization services to hundreds of clients around the world. LinkJuice.com is yet another welcome SEO innovation for competitive businesses.
###