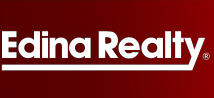 Lino Lakes, MN (PRWEB) May 10, 2013
Having the help of a down payment assistance program can help buyers purchase their dream home. With so many programs available, though, it can be exhausting figuring out which ones buyers are eligible for. Kris Lindahl of Edina Realty will host a seminar later this week at which he will discuss ways to ensure eligibility.
"I'm happy to provide exclusive resources to buyers looking to find the right assistance program," Lindahl said. The Minnesota Down Payment Assistance website, which Lindahl created, allows buyers to enter a few pieces of information and receive a real-time email listing the programs they may be eligible for.
"Knowing right away which programs they are eligible for makes the whole process easier for buyers," Lindahl said. Following the demonstration Lindahl will take questions from the audience regarding any general or personalized real estate concerns.
Lindahl is the recent recipient of the Chairman's Award, the highest award an Edina Realty Agent can receive, for excellence in sales, sales volume, and customer service. His ingenious creation of proven resources has earned him the unofficial title from his peers of Internet Marketing Specialist.
Call Kris and his team now for more information at (763) 634-5895 and visit the Minnesota Down Payment Assistance website to get started today!