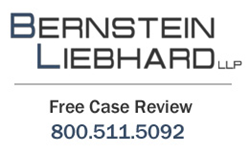 New York, New York (PRWEB) December 11, 2014
Lipitor lawsuits (http://www.lipitorlawsuitcenter.com/) that allege the statin medication increases the risk for Type 2 diabetes continue to move forward in the federal multidistrict litigation now underway in U.S. District Court, District of South Carolina, Bernstein Liebhard LLP reports. According to court documents, parties involved in the litigation have been directed to submit a Joint Status Report to the Court no later than December 11th, in advance of the Status Conference scheduled for December 18th. Among other things, the Report will include an update on discovery conducted since the litigations previous Conference, as well as any other issues the parties wish to address during the upcoming Conference. (In re Lipitor (Atorvastatin) Litigation, MDL No. 2502)
Our Firm continues to hear from Lipitor patients who allegedly developed new-onset Type 2 diabetes due to their use of this medication. We are pleased to see this litigation moving forward, and look forward to additional progress in the coming year, says Bernstein Liebhard LLP, a nationwide law firm representing victims of defective drugs and medical devices. The Firm is currently offering free and confidential case reviews to individuals who may have been harmed by Lipitor.
Lipitor Diabetes Litigation

Lipitor lawsuits have been mounting in U.S courts since February 2012, when the Food & Drug Administration (FDA) announced that the labels for Lipitor and other statins would be updated to include new information about their potential association with Type 2 diabetes. The FDA announcement followed the publication of a study in JAMA: Internal Medicine the previous month which suggested that post-menopausal women treated with statins faced an increased risk of developing new-onset Type 2 diabetes. *
Court documents indicate that more than 1,400 Lipitor lawsuits have been filed in a federal multidistrict litigation now underway in South Carolina, all of which accuse Pfizer Inc. of endeavoring to protect sales of the drug by concealing its alleged association with diabetes. According to court documents, plaintiffs further allege that they would not have used Lipitor, or would have been more closely monitored for diabetes, had Pfizers warnings been adequate.
Lipitor patients who allegedly developed Type 2 diabetes due to the medication may be entitled to compensation from Pfizer. To learn more about filing a Lipitor lawsuit, please visit Bernstein Liebhard LLPs website. To arrange for a free case review, please call 800-511-5092.
*archinte.jamanetwork.com/article.aspx?articleid=1108676, JAMA Internal Medicine, January
About Bernstein Liebhard LLP

Bernstein Liebhard LLP is a New York-based law firm exclusively representing injured persons in complex individual and class action lawsuits nationwide since 1993. As a national law firm, Bernstein Liebhard LLP possesses all of the legal and financial resources required to successfully challenge billion dollar pharmaceutical and medical device companies. As a result, our attorneys and legal staff have ben able to recover more than $ 3 billion on behalf of our clients. The Firm has been named by The National Law Journal to the Plaintiffs' Hot List, recognizing the top plaintiffs firms in the country, for the past 12 consecutive years. Bernstein Liebhard LLP is the only firm in the country to be named to this prestigious list every year since it was first published in 2003.
Bernstein Liebhard LLP

10 East 40th Street

New York, New York 10016

800-511-5092
ATTORNEY ADVERTISING.