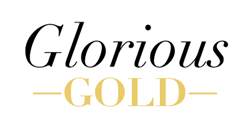 AUSTIN, Texas (PRWEB) April 18, 2015
Liquidation Channel (LC) will host a 12-hour Glorious Gold special event featuring the best gold jewelry at amazing prices. Tune in on Monday, April 20 to get incredibly low prices on genuine gold jewelry.
This impressive event will feature new designs and styles all gold based with some of customers favorite gemstones. The event will be broadcast from 12 p.m. CT on April 20 until 11:59 p.m. CT.
With the price of gold on the rise, the LC has been working hard to bring the best prices to its customers. No other retailer can match LCs prices.
Glorious Gold is set to be one of our most exciting events! We will feature brand new stunning styles, all in gold and featuring some of your favorite gemstones. said LC Host Sarah Coutts.
Throughout history, man has used this metal for creating articles of value, including coins and jewelry. Gold is not only beautiful, but also tarnish and corrosion resistant.
Gold in its natural state is a very soft material. However with a slight change of its composition, we can enjoy its warmth and versatility in the creation of jewelry. Like silver, gold is generally strengthened by the addition of copper.
Pure gold is a deep yellow. The lower the numeric percentage of gold in a mixture, the lighter the color of the resulting alloy. The unit of measurement for gold percentage is karats (abbreviated K or KT).
Which metal alloy is added to the gold also impacts the resulting color of the finished product. The addition of copper to gold yields a rose gold color. White gold is an alloy of pure gold and a white metal, like nickel, manganese or palladium. Plating of rhodium, which is part of the platinum family, can also be used to improve the look of white gold.


24K is 100 percent pure gold.
18K gold is 75 percent gold and 25 percent other metals.
14K gold is 58.3 percent gold and 41.7 percent other metals.
10K gold is 41.7 percent gold and 58.3 percent other metals.
For more information on updates and specials, stay tuned to http://www.liquidationchannel.com/ or http://www.facebook.com/shoplctv.
For More Information Contact:

Carolina Sandoval

Marketing Specialist

512- 901-0621

carolina.sandoval(at)liquidationchannel.com
About Liquidation Channel: Liquidation Channel (http://www.liquidationchannel.com) is an Omni-channel business comprised of a home shopping TV network, an ecommerce business, and an outside sales/wholesale segment. It is a global leader in direct sales of colored stones, diamonds, precious metals, and a variety of luxury goods and innovative products. LC specializes in delivering Exceptional Quality, Exquisite Designs, and Outstanding Value, while providing a low-price guarantee on each of its products. The channels unique jewelry is available online at LiquidationChannel.com and on DirecTV Channel 75 and 226, Dish Network Channel 274, Verizon FIOS Channel 159, ROKU, AT&T U-Verse 399 and 1399 (HD), and local cable channels.