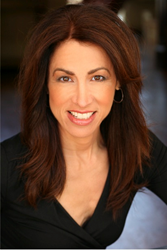 Atlanta, GA (PRWEB) March 06, 2014
The Dana Barrett Show is set to bring the metro Atlanta area a unique look into the business of everyday life. The show will debut on March 10th from 9-10 am on biz 1190 (WAFS-AM) .
Atlanta is such a dynamic business market with an incredible diversity of industries, said Barrett. Healthcare, real estate, entertainment, retail you name it, we do it here. I want to celebrate and embrace that diversity by talking to the business leaders and entrepreneurs that make our region go.
The Dana Barrett Show brings you the business of life in Atlanta in a fun, engaging and thought provoking way. From the hottest new app to a rant on customer service to the inside scoop on Atlantas shopping, dining and entertainment scene, The Dana Barrett Show is your connection to the business of everyday life.
Its the perfect match for us, said Aaron Williams, Program Director for biz 1190. As the markets only station dedicated to business, we couldnt be happier to bring Danas unique knowledge of the metro Atlanta area to our audience.
Debuting on March 10, the Dana Barrett Show has already lined up a noteworthy list of guests, including: