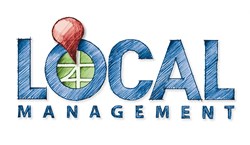 Boca Raton, FL (PRWEB) August 03, 2013
Maintaining a prominent web presence is absolutely vital for any business. More and more people are utilizing the internet as their primary source of information thanks to the emergence of smartphones and tablet computers. People no longer open the phonebook to find a local business or service, rather they search for it on popular websites such as Google, Bing and Yahoo.
Local Management is an internet marketing and SEO company in Boca Raton, FL dedicated to improving their clients online visibility in a world dominated by the internet. Recently, Local Management took steps to expand their services by adding a Google Trusted Photographer to their team of SEO specialists.
The addition of a Google Trusted Photographer allows customers to get a unique look at your business when they search for you online. The Local 360 Video photographer will visit a location and take exceptional high definition, 360-degree panoramic views of the business. These picture can be uploaded to a companys Google+ account so potential customers can see all the business has to offer right on their computer, phone or tablet. Google certified photographs can help a business rank so customers find you before the competition.
Vice President of Local Management Todd Bolling explained how important high quality photographs are in persuading customers. The Google Business Photo Program can help a business stand out in search results, attract and engage new customers, enhance Google+ listings, expand Google Maps visability, and improve social media campaigns.
Weve found that in a world dominated by mobile devices, allowing a customer to see your business rather than read about it is far more influential, Bolling said. People want to know what theyre getting themselves into beforehand and a 360-degree shot of your location allows for that.
Bolling stated that in just three easy steps, anyone can get beautiful, high definition shots of their business taken by a professional photographer with top of the line equipment.
The fisheye lens is one of the cooler pieces of equipment our photographer has that allows for such amazingly detailed photographs. Bolling said. It only takes minutes to portray your business in a whole new light for potential customers.
About Local Management:
Local Management is a full service SEO and internet marketing company specializing in mobile and web design, pay per click marketing, and social media management. Along with social media and blogging, Local Management can also create custom videos which are posted on YouTube and other video hosting sites. They are located at 23122-A Sandalfoot Drive, Boca Raton, Florida 33428 and can be reached by phone at (561) 346-9781. Visit their website, http://www.localmanagement.us/ for more information about how local SEO can help your business succeed.