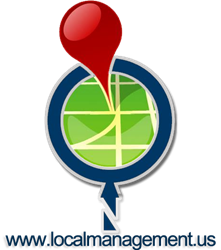 Fort Lauderdale, FL (PRWEB) May 15, 2014
When the month of April began, Carolina Soto had no idea she was going to reach the Silver Level for completing 19 complete Google 360 shoots, but she was going to give it her best shot.
Soto and the rest of the team at Local Management, a leader in SEO marketing services, have been offering the new Google 360 shoots in Fort Lauderdale for almost a year now and its helped countless businesses improve their overall search engine rankings.
Google 360s are such a great way for businesses to show off their location for potential customers, Carolina said. Local Management expects to schedule many more once companies begin to realize their value.
Google 360 shoots are dependent on a great photographer and Carolina at Local Management is one of the best. As a reward for having all 19 of her completed shoots approved by Google, Carolina was eligible to choose between a fleece hoodie, a polo shirt, a laptop bag, a wireless mouse and more as a prize. Google doesnt hand out prizes to just anyone and Carolina Sotos Google 360 shoots in Fort Lauderdale are well deserving.
For more information about hiring Carolina Soto for your companys Google 360 photo shoot, call today at (954) 624-2071 or send an email to carolinas(at)local360video(dot)com.
About Local Management:
Local Management is a full service SEO and internet marketing company specializing in mobile and web design, pay per click marketing, and social media management. Along with social media and blogging, Local Management can also create custom videos which are posted on YouTube and other video hosting sites. They are located at 23122-A Sandalfoot Drive, Boca Raton, Florida 33428 and can be reached by phone at (561) 346-9781. Visit their website for more information about how local SEO can help your business succeed.