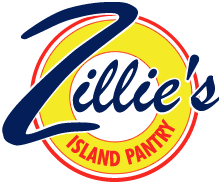 Manteo, NC (PRWEB) August 31, 2014
Outer Banks Media (OBX Media), an internet marketing agency focused on SEO and website design & development, is pleased to announce a successful website launch for an Outer Banks specialty retailer. Zillies (http://www.zillies.com), located on Ocracoke Island, is a wine, beer and specialty snack retailer who offers a wide variety of specialty beer and wine, tasting events throughout the year and a wifi party deck where customers can relax and enjoy their snack and beverage purchases.
OBX Media redesigned a brand new custom website in late 2013 to increase brand awareness and generate excitement for their goods and services, especially the wine tastings, while celebrating the history of their business and Ocracoke Island. OBX Media worked to optimize the new website allowing tourists and locals to find Zillies more easily through Google and other search engines, especially on their mobile devices. Zillies now has an online store where customers can shop for gift certificates, apparel and other merchandise. In addition, an event calendar and ticketing application was developed to enable vacationers to purchase tickets in advance for Zillies famous wine and beer tasting events.
Since the launch of the new website in December 2013, Zillies has experienced an increase in visitor traffic of over 120% with over 200 Zillies e-club sign-ups.
Were pleased with the success of Zillies new website. The overall design and navigation of the site is appealing to users; enabling them to find all the information they need quickly and easily, remarked C.K. Evans, President of OBX Media.
The increase in traffic to our site has been phenomenal. said David Bundy, Owner of Zillies. The number of requests from visitors to be added to our mailing list far exceeded our expectations; our tasting nights are more successful and our online store sales have increased over 100% in the last 8 months. We are extremely pleased with the work that OBX Media did for us.
About OBX Media

Outer Banks Media provides marketing and advertising consultation services to small and large business all over the nation. OBX Media specializes in website design and development, pay per click management, search engine optimization services, social media marketing, and an array of traditional marketing services such as print, TV and radio. To learn how you can increase web traffic and build online sales, visit http://www.outerbanksmedia.com.