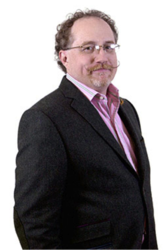 San Francisco, CA (PRWEB) May 21, 2013
The importance of a mobile and local strategy in a marketing plan is widely agreed upon today by industry leaders; however, many brands are uncertain of the steps to take when thinking about implementation. 15miles, the dedicated Local Search specialist unit of Geary LSF and co-publisher of the Local Search Usage Study conducted by comScore, has taken it upon themselves to educate and provide training to marketing professionals interested in Local Search through a series of free webinars beginning in June.
Gregg Stewart, President of 15miles and SoLoMo expert, will be presenting the first webinar on the dos & donts of Local Search. The feedback we received after the Local Search Usage webinar was that people wanted more. We have identified the local trends and given them the building blocks for a successful local and mobile strategy, but now were taking it a step further and showing our audience how to apply what theyve learned to their own local marketing strategy to make it as effective as possible, and increase ROI, says Mr. Stewart.
The webinar series consists of four training sessions, each focused on a key takeaway from the Local Search Usage Study and how to apply it to an overarching marketing strategy. The webinars, which are free to attend, are open to the public; however, registration is limited.
For more information on 15miles, Local Search, or to register for the webinar series, please contact Dan Stiehr at Dan.Stiehr(at)15miles(dot)com.
About 15miles
As the industry leader in local-search marketing, 15miles connects national and local brands with consumers through proven, strategic internet-marketing practices. A business unit of Geary LSF, 15miles is headquartered in Redding, CT.
About Geary LSF Group
Geary LSF is an integrated full service online marketing group that delivers more results per campaign by uniquely optimizing the digital customer engagement path. It provides advertisers with comprehensive services all under one roof: from Strategy to Development, Media Planning to Placement, SEO, SEM, Analytics, Social, Local and Mobile media services. Headquartered in San Francisco, California, the 240-people strong Geary LSF Group has offices on two continents and manages campaigns for more than 450 brands worldwide including Club Med, Target, WD-40, Bumble Bee Foods, MobiTV, MegaPath, Aramark and several others. For more information, please visit http://www.gearylsf.com. For New Business Inquiries: sales(at)gearylsf(dot)com.