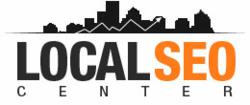 (PRWEB) August 28, 2012
Local SEO Center, a noted online marketing company, has recently announced the addition of lawyer SEO services to their current service line-up. This service looks to help professionals who belong to the legal industry gain visibility and fresh leads online. This new addition joins a host of other niche market SEO services they already offer, namely automotive, real estate, and dental SEO. Local SEO Center effectively niches their services to target specific industries. The company promises high conversion rate and ROI to local and international clients.
Search Engine Optimization
"People no longer use newspapers and yellow pages to find a lawyer," Local SEO Center says. Potential clients consult search engines like Google, Yahoo! and Bing to look for a legal adviser. The company explains that legal professionals or law firms that are on the first page of search engine results have more chances of getting clients compared to those ranking in the succeeding pages. "We make sure our clients market find them specifically because of the services they offer," the company adds. For this new product, Local SEO Center combines their tested optimization methodology with in-depth research on the industry.
Social Media Integration
"Having a social media account doesnt just let clients know a lawyer or a law firm exists. It helps our clients connect with their market and even give them a taste of their expertise," the company adds. Sites like Facebook, Google+ and LinkedIn are becoming venues for legal practitioners and potential clients to communicate directly and establish professional relationships.
Local SEO Center also recognizes the importance of social media in influencing site rankings on SERPs. Search engines now include social influence, and prioritize annotated search results. The company integrates clients social media profiles into their websites for maximum exposure and increased search visibility.
"There is so much our clients can do on these social networks. Dental SEO marketing has already done wonders to our dental clients. Its time lawyers enjoy and make the most of what these websites have to offer."
Mapping Service Inclusion
"People are searching locally for clinics, restaurants, and coffee shops. We cant let this opportunity pass us by. Thats why we made maps an integral part of our lawyer SEO services," says Local SEO Center.
The company now offers to claim and optimize listings on local directories and search engine-mapping services for lawyers. "Our strategy makes it easier for people to find our clients and learn about their services. We help clients get reviews on third-party applications such as Yelp. Our strategy helps lawyers strengthen online visibility and establish positive reputation as well," the company says.
About Local SEO Center
Local SEO Center offers special SEO services to businesses in the automotive, dental, e-commerce, food, legal, and real estate industries. The companys online marketing solutions include search engine optimization, social media marketing, and small business web marketing. The companys knowledge of consumer behavior and their experience in the SEO industry has allowed them to come up with strategies and methodologies that increase conversion rates and ROI for clients.
For more information on their services, visit http://www.localseocenter.com.