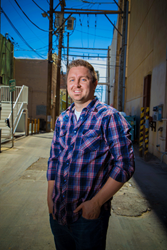 Las Vegas, Nevada (PRWEB) September 19, 2014
NeONBRAND, a boutique, Las Vegas-based SEO and digital marketing firm, announced today that it would be offering free SEO courses to community members and local businesses. The classes, which will cover search engine optimization topics from web site optimization to analytics, will be held on the first Tuesday of each month at the Work in Progress building.
NeONBRAND has really grown up in Las Vegas, said Kenny Eliason, owner of NeONBRAND. Thats why were excited to be giving back to the community through our courses. Having an SEO strategy isnt just a luxury for businesses anymore; to succeed, they have to make the most of their online presence. Our classes will help them get started doing just that.
As a website marketing company that specializes in SEO, NeONBRAND knows how to help businesses increase website traffic, gain brand exposure and leverage social media resources. For more than 3 years, theyve been helping businesses in and out of Las Vegas do just that.
If you have a business of your own, chances are, youre an expert in something. But unless its an SEO firm, its probably not SEO, said Eliason. Thats where we come in. The internet is a consumers best friend when it comes to researching a product, service or establishment. If businesses arent taking advantage of digital marketing opportunities, theyre really missing the boat. We help businesses do just that so they can focus on their own expertise.
The search engine optimization courses are open to all community members. The next meeting is scheduled for October 7, from 12 noon until 1:30 p.m. at the Work in Progress 6th Street
ABOUT NeONBRAND
NeONBRAND provides customized digital marketing solutions for businesses of all sizes. With website design, search engine optimization services, content marketing and online brand exposure services, NeONBRAND can help your business create and execute an effective digital marketing strategy and improve your online conversion rates to generate more business. Find out more at http://www.neonbrand.com.