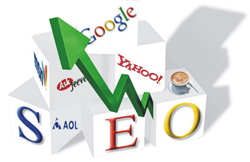 Charlotte, NC (PRWEB) December 31, 2014
Possible Web, Inc., a digital media company headquartered in Charlotte, NC this week launched their new local business directory, Locallite in a beta release stage. The website is beautiful, mobile responsive and with a mobile app promised soon, the directory could become a major player fast in the growing space.
The name comes from founder Patrick Scullys youth, when people in neighboring towns were often labeled with their town name and suffix ite.
I was a Franklinite, remarks Scully about being from Franklin, MA. Growing up in rural Massachusetts everyone was very proud of not just their state, but their town. Everything being super local these days, the town really has a chance to shine.
Locallite is a simple directory, highlighting the best aspects of a business and making sure important information is easily accessible and with a focus on mobile readiness; the site responds beautifully to any size device. The individual profiles of a business focus on driving reviews as this has been shown to be a major factor in the algorithmic rankings of businesses on local map search engines, like Google Maps.
Businesses can sign up this week for a premium listing and get locked in for life at no cost. A listing includes a full page on the business, ample description space, room for pictures, videos and important business information. Opening and closing hours are clearly displayed in the sidebar and reviews are large and readable at the bottom.
Scully encourages a complete profile. Businesses are encouraged to sign up and fill out a complete profile. We have kept all links as followed by search engines so every business will see some SEO benefit for their website along with local SEO boosts from an additional authoritative listing.
Users are able to also benefit from Locallite.com as the search technology built into the site lets users in any state find great local businesses and service providers. Reviews, listings and information are all reviewed to ensure factuality and authority.
Possible Web Inc. is a digital marketing and media company headquartered in Charlotte. Founded by Charlotte SEO expert, Patrick Scully in 2011, the company continues to grow and develop new marketing technologies for small to mid-sized businesses. The company also focuses on developing new applications and technologies for digital security, advertising and asset delivery.