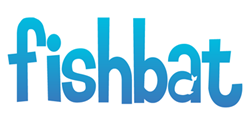 Bohemia, NY (PRWEB) December 30, 2013
fishbat, an award-winning Long Island advertising agency, responds to an article published by Mashable on December 20th, which reports on the success of Netflix and its battle with HBO.
According to the Mashable article titled Netflix is the Breakout Brand of 2013, Netflixs success has skyrocketed since its close demise in 2011 when the company decided to split the businesses of streaming videos and sending DVDs to homes.
When Netflix launched its plan, the article says it first called the streaming website Qwikster. Qwikster became a virtual failure. The article states that at one point, The New York Times and The Street named CEO Reid Hastings the worst chief executive of the year. Netflix quickly killed off Qwikster after all the negative publicity, and went back to the original plan of streaming videos and mailing them home.
However, now that Netflix added its own original shows, it has become a huge success with hoards of people subscribing to watch its most popular original series, House of Cards. On January 23rd, the article says Netflix announced that it turned in a $ 7 million profit, which increased its stock price from $ 100 to $ 140 in just about 24 hours.
Justin Maas, vice president of client relations at Long Island Advertising agency fishbat, says that Netflix is only going to continue to grow. As soon as Netflix resurrected Arrested Development and began producing its own shows, it became a hit, he says. People are able to watch entire seasons at their own leisure without having to wait for new episodes. Binge watching has become such a popular thing to do. As more time goes on, Netflix will release more original shows and gain more subscribers. Its success is definitely warranted.
fishbat is a full-service digital marketing firm and social media agency dedicated to connecting all types of businesses with their target audiences in the most effective and efficient way. Through innovative strategies in social media management, search engine optimization (SEO), branding, web design, reputation management and public relations, fishbat promotes a consistent and professional online voice for all of its clients.
#####