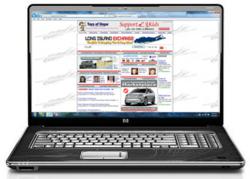 (Copiague, N.Y.) (PRWEB) November 12, 2012
(Long Island, N.Y.) Long Island Exchange Inc., located at 1210 Montauk Highway, Copiague, has announced the recent acquisition of the web domain, LIRealEstate.net. The acquisition follows a recent announcement that the company has renewed its agreement with one of Long Islands largest real estate firms Keystone Realty USA.
Real estate agents are often consulted to incorporate the name of their market into their domain name. Keeping in mind that real estate domain names for large cities are mostly taken already, with the massive size and population of the Long Island region, this makes LIRealEstate.net a very good name said John Colascione, Founder and Managing Partner of Long Island Exchange Inc. LIRealEstate.net will offer people searching for Real Estate, exactly that, real estate on LI., he added.
LongIslandExchange.com is well recognized as the leading city guide for Long Island residents as well as visitors to the area. The site offers credible, well edited, and monitored local information, news, automotive listings, real estate listings, and reporting making it the leading localized portal. LongIslandExchange.com is the most aggressively marketed, competitive digital property specifically serving the Long Island region.
About LongIslandExchange.com

Launched in 2002, LongIslandExchange.com, maintained, edited, owned and operated by Long Island Exchange Inc., is a privately owned media company providing Long Islanders with a wealth of information, news, local business data, and resources for planning activities in the area. The web site serves over 1.8 million visitors who generate an average of 4,260,417 page views per year. [*Source: Google Analytics: 08/2012]. The site has won five awards for being the best on Long Island, in best of categories like "News, Media and Publications" as well as "Best Web Site of the Year".
For more information please visit http://www.lirealestate.net/