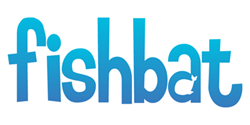 Bohemia, NY (PRWEB) December 15, 2013
fishbat, a Long Island marketing company, responds to an article published by Mashable on December 13th, which reports that Reddit announced an update to its complex user agreement.
According to the Mashable article titled Reddits New User Agreement Gives It Unlimited Power Over Your Content, Reddit now has the rights to use any content posted to their website in any way they choose, even for commercial purposes, under a new user agreement.
While some Reddit users have rebelled against the new user agreement, the article says Reddit administrators have been doing a good job in limiting the hysteria by explaining what exactly the agreement means. Reddit admin Yishan explained in a post that the new agreement was necessary to keep Reddit in its current format, given the recent expansion of international copyright laws. In the article, Yishan says, The key here is that when you post something to a website, we need the right to display that content.
The act of displaying it constitutes reproducing your work, and many of the actions (thumbnailing, quoting for previews or summaries, etc) may constitute preparing derivative works.
On the bright side, Reddit will not own posted material. Users do still maintain the rights to media in their posts. Nonetheless, the new user agreement does give Reddit the ability to use user content royalty-free in advertising.
Justin Maas, vice president of client relations at Long Island marketing company fishbat, believes that the new user agreement is inevitable for a free-service of Reddits size. Unfortunately, sites like Reddit face tons of international legal challenges as a result of posting of copyrighted media. In order to host content worldwide without issues, they need to be able to take ownership over all the material on their site. The new agreement gives them the legal clearances to do so.
Mass says, Users should still be weary of the consequences of the new user agreement. Reddit can now use anything posted to their site for advertising and merchandising, similar to Instagram and Facebooks new user agreements.
fishbat is a full-service online marketing company and social media agency dedicated to connecting all types of businesses with their target audiences in the most effective and efficient way. Through innovative strategies in social media management, search engine optimization (SEO), branding, web design, reputation management and public relations, fishbat promotes a consistent and professional online voice for all of its clients.