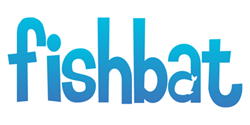 Bohemia, NY (PRWEB) January 02, 2014
fishbat, a Long Island marketing company, responds to an article published by Forbes on December 27th, which reports that a UK study has called Facebook dead and buried among teenagers.
According to the Forbes article titled Facebook Is Dead And Buried To Teens, Says EU Study Lead, research found in the recently released Global Social Media Impact Study points to a decline in Facebooks teenager user-rate.
Daniel Miller, professor at the University College of London, headed the project. He concluded: What weve learned from working with 16-18 year olds in the UK is that Facebook is not just on the slide, it is basically dead and buried. Mostly they feel embarrassed even to be associated with it. Parents have worked out how to use the site and see it as a way for the family to remain connected. In response, the young are moving on to cooler things.
As eluded to by Miller, teenagers are increasingly gravitating to newer social networks for multiple reasons. Among these reasons are the mobile-first nature of social networks like Instagram, and the high adult user-base of Facebook causing the network to become uncool in the eyes of many teenagers.
Despite this, Facebook use is not declining. Facebook is now positioned, not as a hip teenage network, but as the vanilla social network for people of all-ages. This change is not necessarily a bad thing for Facebook, as shown by their stock performance in 2013. Still, Facebook will likely serve a very different purpose moving forward than originally intended way back in 2004.
Justin Maas, vice president of client relations at Long Island marketing company fishbat, says that Facebook has established its place in the social network market. Facebook is less popular among teenagers today than it was a few years ago. This is clear. However, the social network landscape has changed dramatically since then. Mobile-first social networks like Snapchat and Instagram have stolen market share from Facebook due to the rise of smartphones. In addition, there are now many browser-based networks that compete with Facebook, like LinkedIn for instance. Considering all of the new competition, Id say Facebook has done a great job of maintaining growth.
Maas believes that Facebook will remain the worlds largest social network for the foreseeable future. Given the number of social networks that now exist, it will be nearly impossible for any single network to unseat Facebook from the social media throne. If given the chance, every other social network would love to switch spots with Facebook.
fishbat, Inc. is a full-service online marketing company and social media agency dedicated to connecting all types of businesses with their target audiences in the most effective and efficient way. Through innovative strategies in social media management, search engine optimization (SEO), branding, web design, reputation management and public relations, fishbat promotes a consistent and professional online voice for all of its clients.

#####