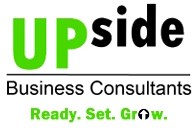 Hauppauge, NY (PRWEB) November 27, 2013
Long Island marketing firm, Upside Business Consultants, are experts when it comes to providing valuable legal marketing tips to local law firms on Long Island. Having helped numerous law firms improve their web presence and gain new clients, the Internet marketing consulting team at Upside has created a tips sheet to help Long Island lawyers market themselves more effectively.
The article is entitled, 6 Ways Long Island Lawyers Market Themselves Online and Increase Their Web Presence. To gain access, please view the information site at: http://upsidebusiness.com/blog/2013/10/04/6-ways-long-island-lawyers-market-themselves-online-and-increase-their-web-presence.
As an attorney, your reputation can make or break your career. Having a strong Internet presence and overall influence is vital, according to Long Island legal marketing consultants at Upside Business Consultants.
If you are a leader in your niche, it's important to demonstrate that online, where potential clients are searching for you on Google, Yahoo, Bing, Legal Directories and other sites. The goal is to optimize your entire web presence, not just your website.
The most important things to remember when marketing a Long Island lawyer website are:
1. Have a marketing plan developed with clear goals and clear marketing initiatives. They should all be integrated and cohesive as a whole to generate a viable and profitable business.
2. Build a website that differentiates your firm and creates trust and confidence in your target audience. Your brand should stand out from other firms, especially if you are in a competitive niche.
3. Improve visibility online through content marketing and Search Engine Optimization. Start a blog that contains relevant information related to your law firm's practice. A blog is great for SEO and it can help a lawyer establish him/herself as an authority figure in his/her niche.
4. Create interactive, informative videos about your law firm. Or, try another online medium that can create a personal connection with visitors online. Sites with videos tend to convert more leads to paying customers, says Doug Betensky. Videos are an excellent way to engage clients on a website and social media. It can also help a law firm rank better in the search engines, compared to a static web page.
5. Utilize web analytics to understand your website users better and to guide website updates, changes and strategies. Many law firms on Long Island grow because they have lawyer websites that are well optimized, a lead generation strategy in place, and a compelling brand that resonates with their desired audience.
If you need an experienced legal marketing consultant to help you improve the visibility of your law firm's website, contact Upside today at: (516) 610-9222 or visit: upsidebusiness.com.
About Upside Business Consultants
Based in Hauppauge, NY Upside provides marketing consulting, internet marketing, and marketing coaching/training. It also provides full service marketing services, including web video production, social media marketing, website design and PR. The firm provides a unique combination of strategic marketing consulting and agency services that clients need to grow, whether they are launching a new business or looking for strategies to grow an established business or organization. Upsides New York marketing consultants are recognized for well thought out strategies, personalized service, and deep knowledge of marketing strategy across all marketing channels.