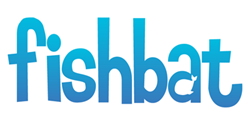 Bohemia, NY (PRWEB) December 17, 2013
fishbat, a leading Long Island SEO company, responds to an article published by Mashable on December 13th, which reports that Twitter has changed its stance on blocking users twice in the same day.
According to the Mashable article titled Twitter Buckles Under Pressure, Lets You Block Users Again, Twitters new policy for blocked users was received so poorly that the company changed the rules back within hours. Historically, blocked users on Twitter are not allowed to interact with the users that block them in any way. This means users blocked from a certain profile were not able to follow or direct message the user, nor were they able to retweet or favorite any individual tweet sent out by the user.
Twitters policy change went into effect unannounced on Thursday, December 12th, but users quickly noticed the changes. Instead of blocking users from interacting with your account, the block feature was updated to more of a mute button. The companys Blocking users on Twitter help page was the only place where the policy change was mentioned. The article explains the policy change, "If your account is public, blocking a user does not prevent that user from following you, interacting with your Tweets, or receiving your updates in their timeline.
Influential Twitter users were understandably upset with the new policy, as hundreds of blocked users were now allow to post hostile responses to their tweets. A Change.org petition was launched almost immediately by Zerlina Maxwell, a popular feminist, who stated in the petition, This is a huge and very serious problem for people, like me, who have received repeated rape and death threats on Twitter on a fairly consistent basis.
Under pressure from users like Maxwell, Twitter reversed its stance back to the original policy within hours. Michael Sippey, Vice President of Product at Twitter, defended the reversal by stating, We never want to introduce features at the cost of users feeling less safe.
Justin Maas, vice president of client relations at Long Island SEO company fishbat, says that Twitter made the right decision in reversing its stance back to the original blocking rules. The original blocking rules worked so well, and never had very much opposition. It is kind of hard to see why Twitter thought their policy change was a good idea in the first place.
Maas still thinks users should be thankful that Twitter actually listens to their feedback. Although the rule change was ill conceived, we must commend Twitter for not forcing the change and listening to their users issues. This easily could have turned into a user revolt like the one being experienced by YouTube over their new comment system.
fishbat is a full-service online marketing company and social media agency dedicated to connecting all types of businesses with their target audiences in the most effective and efficient way. Through innovative strategies in social media management, search engine optimization (SEO), branding, web design, reputation management and public relations, fishbat promotes a consistent and professional online voice for all of its clients.