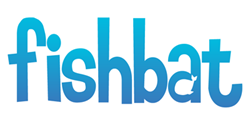 Bohemia, NY (PRWEB) November 09, 2013
fishbat, a Long Island SEO agency, responds to an article published by Mashable on November 7th, which details how YouTubes new comment system incorporates Google+ Circles.
According to the Mashable article titled YouTube Upgrades Comments With Google+ Integration, YouTube has recently updated its commenting system to include Google+ integration and better comment sorting. Now, instead of chronological comments, YouTube comments are organized by Google+ friends, video creators, celebrities, and those followed by everybody else.
In addition, replies are now threaded, meaning that responses to comments will be offset underneath said comment. Threaded comments keep comment sections from looking disorganized by providing multiple levels of structure. On top of this, video creators have been awarded a new set of tools for comment moderation. These tools include: banning users from the channel, requiring creator approval before comments are posted, and automated word filtering.
Justin Maas, vice president of client relations at Long Island SEO company fishbat, believes that YouTubes Google+ integration will lead to substantial growth in Googles social network. People want to hear what their friends and favorite people have to say, he says. It is the main reason why social media networks are successful. Because the YouTube comments were such a mess, it was impossible to find comments relevant to the user. Google+ integration has changed that. Now, each comment section is divided into friends, video creator, and celebrities segments for Google+ users. I expect Google+ will see many new users as a result of this.
Maas also believes that the importance of offering celebrities incentives to join Google+ cannot be understated. Celebrities were a big part of social media growth in the United States. Twitter is a good example. People wanted to be connected to their favorite celebs, and signed up for Twitter to do it. If a Google+ account will give them special status in YouTube comments, celebrities might now join Google+, bringing their fan base with them.
fishbat is a full-service online marketing company and social media agency dedicated to connecting all types of businesses with their target audiences in the most effective and efficient way. Through innovative strategies in social media management, search engine optimization (SEO), branding, web design, reputation management and public relations, fishbat promotes a consistent and professional online voice for all of its clients.

#####