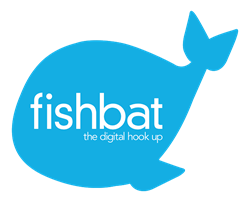 Bohemia, NY (PRWEB) January 24, 2014
fishbat, a leading Long Island SEO firm, explains why 2014 will be a successful year for digital marketing and how brands can optimize content marketing and SEO strategies.
According to a January 16th article from Business 2 Community titled 2014 Trends in Digital Marketing, 80 percent of business-to-business marketers are predicted to increase their digital marketing budget this year. The article says that content marketing, social media, SEO, and other digital marketing methods will see major increases in time and budget.
Google has prompted an increase in high quality content, leaving many businesses with an ultimatum: create better content or fall in rankings. The article says about 73 percent of B2B marketers say that content marketing will be a big part of their strategy this year.
Social media is also a very important part of the content marketing process. The article says social media was found to generate almost twice as many marketing leads compared to trade shows. Along with social media, SEO is an integral component of content marketing. It helps generate leads and promote website traffic.
Justin Maas, vice president of client relations at Long Island SEO firm fishbat, says, changes in Googles search algorithm and an increase in smart consumers prompted an increase in content marketing. More than 30 percent of Google traffic for a search term goes to the first link on the page, he says. In order to maintain high link rankings, marketing experts and brands have to produce high quality content. Consumers have grown smarter, and they want to read good material. To appease consumers and Google spiders, content generation is typically outsourced to strategic online marketing companies. This is the main reason for the influx in digital marketing services.
Maas continues, Today people spend a majority of their time on social media and search engines, he says. When people look for a particular item or business, they look online first. That why it is very important for a business to have strong digital and social media marketing.
fishbat is a full-service digital marketing firm and social media agency dedicated to connecting all types of businesses with their target audiences in the most effective and efficient way. Through innovative strategies in social media management, search engine optimization (SEO), branding, web design, reputation management and public relations, fishbat promotes a consistent and professional online voice for all of its clients.
#####