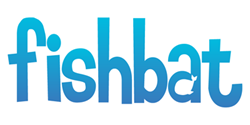 Bohemia, NY (PRWEB) December 22, 2013
fishbat, a Long Island web design company, responds to an article published by Mashable on December 18th, which reports that Facebook is beginning to post auto-play video ads in the News Feed.
According to the Mashable article titled Facebook Launches Auto-Play Video Ads, Facebook will be rolling out auto-play video ads in users news feeds in the coming weeks. The article says that the video ads wont have sound unless the user clicks on them. They will also have a full-screen option for better viewing. Testing has already begun with some of Facebooks clients. While video ads have been an option for some time, the auto-play feature is new. The article says it could be a big money maker for Facebook and a useful tool for companies looking to advertise on social media.
The article speculates prices to be between $ 1 million and $ 2.5 million for a 15-second auto-play video ad. The introduction of the Facebook auto-play ads will further increase overall ad spend for digital marketing. U.S. digital video ad spending should hit about $ 4.15 billion this year, the article says, which is a 43.5 percent increase from $ 2.89 billion last year.
Justin Maas, vice president of client relations at Long Island web design company fishbat, says Facebook video ads will be a great tool for businesses in the future. The cost of an auto-play Facebook ad is very high for most businesses, he says. Only top companies will be able to afford this type of advertising. However, as this feature begins to grow, Facebook will probably make it more affordable to appeal to the mass advertising market. Auto-play videos will be able to directly target and entice the viewer. However, it wont be too intrusive because the videos do not have sound unless you click on them. The automatic motion of a video when scrolling through the news feed will attract many consumers.
fishbat is a full-service digital marketing firm and social media agency dedicated to connecting all types of businesses with their target audiences in the most effective and efficient way. Through innovative strategies in social media management, search engine optimization (SEO), branding, web design, reputation management and public relations, fishbat promotes a consistent and professional online voice for all of its clients.

#####