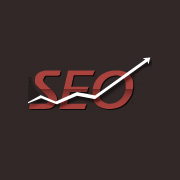 Los Angeles, CA (PRWEB) October 28, 2014
The Los Angeles-based internet marketing company, Proactive SEO Solutions, is expected to welcome Bita Imani as their new business consultant. Bita holds previous experience as VP of marketing and a leading communications specialist. She developed large networks and established B2B partnerships for small and large businesses in various fields, including technology, health, engineering, and telecommunications.
At Proactive, Bita Imani will be managing communications with clients, developing strategic relations with potential partners, and promoting the firms services in the private and public sector. She will especially be leading the firms expansion in international markets such as Europe.
I welcome the challenge of joining a rapidly growing company and making my professional experiences become a fit here, said Bita Imani. I have experience working in the fields that Proactive is looking to expand into. I also have first-hand expertise in building successful, long-lasting, and supportive B2B and B2C relationships.
Bita Amani served in previous positions as a corporate marketing manager for a health firm, Chief Operating Officer for an advertising agency, and Financial Business Intelligence Analyst for a software firm. She has over a decade of experience serving in a leadership role. It was not only her professional background and experience that won us over, but her drive to succeed and continue to grow beyond her potential. We look forward to achieving amazing things with her, said a staff member at Proactive.
Proactive SEO Solutions is a full-service internet marketing firm based in Los Angeles. The company has operated for more than a decade and specializes in online marketing services. Their service package features SEO, PPC campaigns, web design, SEM, daily deal management, and reputation management. They serve over a hundred clients from various industries, including dentists, surgeons, doctors, medical practice consultants, and more. For more information regarding the profile and services of Proactive, visit http://dentistseo.org/.