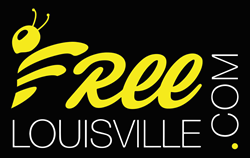 Louisville, KY (PRWEB) January 08, 2015
Louisville deals and complimentary offers can be found on the new website, Free Louisville. The site is full of details on great deals, coupons and events throughout the Louisville area. Shoppers and consumers can also find many free things to do in Louisville on the websites community calendar.
Many local businesses are already offering no cost offers to help drive more customers to their businesses, said Thomas Bellingham, the websites business development director. FreeLouisville.com provides an affordable opportunity to get the word out to more people about those offers as well as expand their digital and online presence.
According to the website, the goal of Free Louisville is to give consumers a value-added product and assist in building community involvement. The website looks to provide consumers and the community with a resource for all no cost things in the Louisville area, such as offers and deals at local businesses from restaurants to dentists as well as free things to do such as events, concerts, classes and more.
Here at Free Louisville, we want to bring true value in exchange for your patronage of local businesses, said Bellingham.
On the websites category page, consumers can find a large collection of deals from retailers and service providers including auto, beauty, health, food, home and garden and real estate.
One Thing Marketing, a website design and search engine optimization company that works to help small businesses increase their overall online presence and effectively utilize online marketing to grow their business, is the creator of the http://www.freelouisville.com. The group, which was founded by Dan Skaggs, creates customized online marketing solutions that help local businesses generate more revenue and receive the highest return on investment possible for their marketing efforts and dollars.
According to Skaggs, advertising partners have the opportunity for their offers to be promoted not only through the FreeLouisville.com site itself, but through FreeLouisville.coms social media marketing, such as Facebook and Twitter, email newsletters and at local events.
For individuals interested in exploring advertising opportunities with FreeLouisville.com can contact Thomas Bellingham at 502-664-5894 or hello(AT)freelouisville.com.
About Free Louisville
The new website, Free Louisville, offers consumers information on no cost deals on products and services as well as listings of events, offers and coupons. For more information, please visit http://www.freelouisville.com