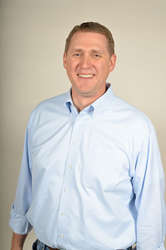 Dallas, TX (PRWEB) May 01, 2015
Long Range Systems (LRS), a leading provider of integrated messaging equipment, apps and services that enhance the guest experience, announced that John Weber has been promoted to chief executive officer. In this role, Weber will oversee the evolution of the companys next generation of communication and tracking tools for a variety of service industries.
Weber joined LRS in early 2013 as chief technology officer and now takes the helm as chief executive. Webers prior responsibilities as CTO included managing product development of both software and hardware solutions for LRS.
For the past two years with LRS, Ive been intimately involved with the product set vision of the company and where its going from a technology perspective, said Weber. My objective as CEO is to support and enable our team to continue to build on our global leadership position as a provider for on-site communications, tracking and operational visibility."
Originally known for being the inventors of the coaster pager found in restaurants worldwide, LRS current suite of products includes hardware and software solutions with a wide range of both internal and third party integrations. Our latest generation of products further enables our business and technology goals, added Weber. We have an increasing focus on adding partners, enabling integrations and strengthening our channel relationships. John continued, My short term goal over the next couple years is to establish a strong brand in a variety of service industries where our products can make a meaningful difference in the customer experience and operational efficiency, said Weber.
Webers background includes VP roles in business and product development as well as marketing, business operations and engineering for multiple technology companies. Ed Olkkola, Managing Director of Teakwood Capital and majority shareholder of LRS said, The diversity of Johns experience makes him well suited to lead LRS expansion beyond its current dominance in the restaurant industry. Time and again, John has proven his leadership abilities, operational excellence and insightful, strategic thinking. Teakwood is highly confident John and his team can accelerate the value of the LRS brand, and along with that, our equity value.
About Long Range Systems

LRS is dedicated to developing technologies that help businesses provide a better customer experience. LRS integrates state-of-the-art messaging and tracking equipment with leading-edge software to streamline communications between guests and staff. Solutions include paging and messaging devices, tracking devices, guest management applications, and customer feedback tools; all aimed at giving businesses confidence that operations are running smoothly and guests are well cared for. For more information, visit http://www.LRSus.com