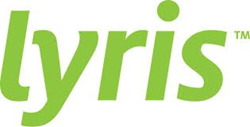 Emeryville, CA (PRWEB) February 18, 2015
Lyris, a global provider of digital marketing solutions, today released the Buyers Guide to Email Solutions for Publishing Media and Entertainment Companies. The guide helps publishing, media and entertainment (PME) companies capitalize on industry best practices to effectively select and implement audience-messaging solutions that fit their unique needs and drive revenue growth.
The PME industry has seen its world transformed by the rapid pace of digital change. However, a recent publisher study from FOLIO revealed that many PMEs are still struggling with the fundamentals of digital messaging. Seventy-nine percent of survey respondents said they dont have a strategy to re-engage inactive subscribers, and 40 percent are still not optimizing emails based on analytics, even though email messaging remains consumers preferred interaction channel. As such, this guide aims to help these industries bridge the challenge of adopting customer-centric audience messaging by selecting the best-fit email solution provider.
Todays digital technologies, like mobile devices and social media, are changing how and when consumers interact with media content. Because of this, the way in which publishers engage audiences must adapt, said Alex Lustberg, CMO, Lyris. To address these challenges, Lyris has developed the Buyers Guide to Email Solutions to help publishing, media and entertainment companies seize new revenue opportunities with modern audience messaging that will outperform competitors.
The guide addresses the following topics: