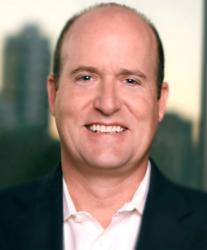 (PRWEB) July 29, 2012
Michael Butler, public relations veteran and founder of M3 New Media, Tulsa, Oklahoma, understands this frustration. Says Michael, I knew indie authors were struggling to get their message to the masses at a reasonable price in a down economy. I knew they needed a tool and that tool is our proprietary software that creates a powerful book marketing program for authors.
M3 New Media is meeting a need for new and undiscovered authors with their proprietary keyword tools that leverage social media and Google search. As a result, authors have been lifted from the morass of oblivion and thrust into the spotlight.
Arielle Ford, author of the books, The Soulmate Secret, and Wabi Sabi Love: The Ancient Art of Finding Perfect Love in Imperfect Relationships, recently sent out this tweet: "Thanks so much for getting my tweets out there!' Arielle Ford further shared, 'Awesome M3!!! 67k opt ins….sales on track to exceed goals is huge success! @M3NewMedia"
For more than 15 years Arielle was one of America's top book publicists representing many New York Times #1 authors including Deepak Chopra, 'Chicken for the Soul' Mark Victor Hansen and Jack Canfield.
As a result of the Me3 New Media online book marketing program which exploded her Twitter account Arielle says she acquired sixty-seven positive opt-in responders. Arielle is the creator of the at-home publishing study course Everything You Should Know About Publishing, Publicity and Building A Platform. She is also writes about Publishing and Book Marketing in the Huffington Post. Such excited author testimonies are not new to Michael Butler and his M3 team. With 2 authors getting movie deals in 2011.
M3 has found a productive niche in author book marketing from Los Angeles to New York, Michael explains, targeting all authors from the New York Times best-sellers to new authors with their first self-published e-books hoping to get their message to the masses. Our proprietary software is designed to assist each and every one of them.
About Michael D. Butler
Michael D. Butler is a Serial Entrepreneur whose business activities began at age 15 with his lawn mowing career. Later he was involved in buying and selling several businesses. After launching a consulting firm in 2005 that served the work-from-home industry, Michael launched M3 New Media in 2011. In January of 2012 he launched The Venture Network which is a business development and referral networking organization to help business owners grow their business through referrals using networking and social media.