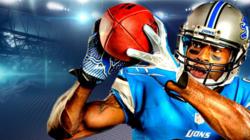 Melbourne, Australia (PRWEB) September 02, 2012
EA Sports (Electronic Arts Inc.) have just announced that the Tuesday launch of their popular football franchise, Madden NFL 13, was their best day-one in retail sales. The game sold an astonishing 900,000 units within 24 hours of its release and is considered a record touchdown for the gaming retailer.
David Jenyns, Director of Melbourne Video Production, says part of the huge success can be attributed to how EA Sports used social media and YouTube marketing to promote its release. Madden NFL is a very successful franchise, remarks David, but the response was definitely aided by smart use of social media and web video.
In the week leading up to the release, EA Sports uploaded Madden NFL 13 trailers and skits to their own YouTube Channel. The company's YouTube marketing strategy apparently worked, as some of those videos hit more than 750,000 views.
It goes without saying that consumers would want to see what the new game is all about, comments David, but taking the step to put those trailers online was the key, it allowed consumers to rapidly spread the word, at no extra cost to EA Sports.
Word of the game's new features hit the net early through dedicated EA Sports fans, who held virtual Season Tickets allowing them to purchase Madden NFL 13 three days before the general public. This advanced purchase and gaming helped the public release sales tremendously, says David, because they bought, played, then jumped online to share their coveted experiences, which built the anticipation even further.
Since the pre-release date of August 24th, the social media communitys been in a flurry over Madden NFL 13, with more than 665,000 social interactions on Facebook and Twitter combined. Impressively, the game was mentioned on Twitter, on average, every 6 seconds.
Madden NFL 13 is chocked full of new innovations, like updated rosters and a revamped gameplay engine that leverages real-time stats. But thats not all, when the real NFL season kicks off, EA Sports will launch Madden NFL Social, an online, cross-platform application for Mobile Apple iOS and Facebook.
The social media community will be flooded with Madden NFL 13 chatter with the release of Madden NFL Social, remarks David, which will only increase the popularity and sales further.
David goes on to comment that this style of marketing isnt just for large corporations like EA Sports and that anyone with a video-equipped mobile phone and internet can simulate their successful video marketing strategy.
Social media sites like Facebook are free, and YouTube marketing doesnt cost a thing, comments David, record, upload, and share thats all you need to do to get started.
To learn more about it and Madden NFL 13 and Madden NFL Social, visit http://www.easports.com/madden-nfl


About Melbourne Video Production
Melbourne Video Production is a division of MelbourneSEOServices.com, a full service search engine optimization (SEO) consultancy, based in Australia, but with a worldwide client base.

Melbourne Video Production has the unique ability to combine their web video expertise with strategic SEO practices from Melbourne SEO.
Director, David Jenyns, has, over several years, built a team of experts who are niche experts to support the business, and who share his ethos for ethical, professional internet marketing and web video.
More about David Jenyns at http://www.melbourneseoservices.com/seo-experts/