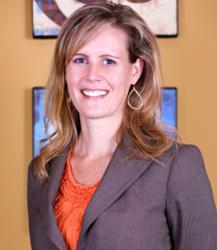 Tampa, FL (Vocus/PRWEB) February 16, 2011
Tampa based web design and development firm Magnetic was announced as a Finalist in two categories in the inaugural BizTech Innovation Awards hosted by the Tampa Bay Business Journal and the Tampa Bay Technology Forum that will take place on Thursday, March 17 at the Tampa Convention Center.
The BizTech Innovation Summit Expo & Awards will bring together local area businesses and technology vendors for this first annual event. The expo will include exhibitors providing products and services covering numerous areas such as software, hardware, consulting, IT, telecommunications, web services, mobile applications, and much more. The expo will be followed by an awards luncheon honoring Tampa Bay area businesses for their true innovation in key tech sectors, in social media, in collaboration with non-tech clients and for chief executive leadership.
The categories in which Magnetic was chosen are:
Best Collaboration (between technology firm and client) with World Endurance Sports for Ironman360.com. The e-commerce website is aimed towards triathletes and endurance sport athletes of all abilities. Triathletes from around the world are able to purchase their favorite swim, bike, and run products online at the new Ironman360.com. The site contains a fully-functioning shopping cart system which allows customers to browse and then purchase triathlon-related products from an inventory of several hundred products from the most well-known brands for Ironman triathletes. While shopping on the site, customers can navigate through the inventory by category, brand, or even by products that their favorite professional triathlete uses.
Magnetic recently was awarded the 2010 Silver W3 Award by the Interactive Academy of the Visual Arts for the Ironman360 website.
CEO of a Technology Company for Jennifer Bakunas. As CEO of Magnetic, Bakunas leads all key operations of the organization, directs the management team, and is the driving force behind all of Magnetics key initiatives. Bakunas has led Magnetic to be awarded several recognitions in the web industry as well as in the community. Magnetics awards include the Inc 5000 list of fastest growing companies in America, the Web Marketing Association's Standard of Excellence WebAward and many more. Bakunas is most proud of the corporate culture she has fostered at Magnetic which has earned the company 5 consecutive years of being awarded the Tampa Bay Business Journals Best Places to Work recognition.
I feel very privileged to have been named as a finalist for the CEO category and am proud that our team was also recognized for the outstanding work they have done alongside World Endurance Sports, states Bakunas. We are looking forward to attending the inaugural event and are hoping for a great outcome.
About Magnetic

Based in Tampa, Fla. and founded in 1997, Magnetic is a full-service web design and development firm that helps businesses reach their full web potential through strategic consulting, custom web design and development, e-commerce solutions, database integration, content management, systems integration, internet marketing and hosting. Named the 2007 Small Business of the Year by the Greater Tampa Chamber of Commerce, Magnetic offers both business and technical expertise to help medium- and large-size businesses achieve greater profitability and sales through the Internet. For more information on Magnetic, please visit http://www.magnetic.com.
Follow Magnetic on Twitter (@MagneticWeb) and Facebook (Facebook.com/MagneticWebsites) for industry news, information, and happenings.
###