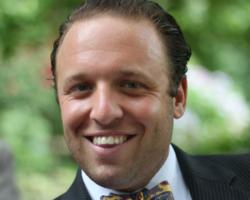 Helena, AL (PRWEB) October 04, 2012
MailSouth, the largest independent provider of shared mail services in the country, has changed its name to Mspark. This change is part of a larger rebranding effort emphasizing the companys commitment to expanding its marketing services helping clients acquire, retain and understand their customers, as suggested by the new tagline, Ignite Results.
We are beginning to add new digital products and mobile delivery platforms to provide more value to the consumers in our markets, said Albert Braunfisch, president and CEO of Mspark. By broadening and diversifying our services, we are better positioning ourselves to reach consumers wherever they are, in the format they prefer.
The expanded marketing services include data management, campaign measurement, social and digital media. The data management platform allows Mspark to receive, analyze and maintain clients customer data, while campaign measurement provides response rates at the individual level. These services focus on improving ROI for clients. The introduction of social and digital media services allows Mspark to provide social media strategy management and email marketing. These additional services are fully integrated with the companys direct mail programs, Igniting Results in all channels and engaging consumers today and in the future.
Mspark is continuing to add digital solutions, such as online directory visibility through Spark360. This is a robust localized online directory site designed to optimize a businesses visibility and results on web searches. This tool also hosts a local community event calendar, along with promotional pages for businesses to give site visitors a taste of their products and services. Local businesses have the ability to easily and quickly update their content and share it with social media networks like Facebook and Twitter. Our markets have been asking for this product and now we can deliver, said Charlie Vecchio, vice president of digital media. This product will change the way our local buyers shop.
Another key component of the rebranding effort is the development of a local value deal site, DealSpark, a platform similar to Groupon and Living Social, which meets the needs of businesses in smaller markets. Each week a new deal will be introduced and be available for the entire week to those who have opted to subscribe to the service.
Advertising is available on the site at no charge to local businesses, yet they receive wide visibility in the marketplace. In addition, the quality of the weekly deals ensures the site will be frequently visited by residents in the market and the surrounding areas, said Vecchio.
Vecchio, formerly of LivingSocial, believes there is a need for value deals in smaller markets provided by smaller businesses. In my previous experience, I found it amazing how many merchants were not eligible to advertise on the site simply because they were too small. Since other deal sites are not likely to be active in our markets, Mspark has developed a program to meet the needs of smaller businesses and smaller communities.
Running a value deal is an attractive marketing proposition for business owners, said Braunfisch. Its a cost effective way for them to receive wide visibility in the marketplace and attract new customers.
About Mspark

Mspark is a leader in providing marketing services, having partnered with clients to deliver reliable advertising solutions since 1988. The company specializes in delivering value to consumers in smaller markets, reaching more than 23 million U.S. households in 27 states and 500+ markets, and has the ability to reach 98% of the households in each of its markets. Msparks 3,000+ client portfolio ranges from some of the countrys largest advertisers to small local merchants and includes consumer packaged goods manufacturers, retailers, restaurants and service providers across the United States. For additional information, visit http://www.mspark.com.